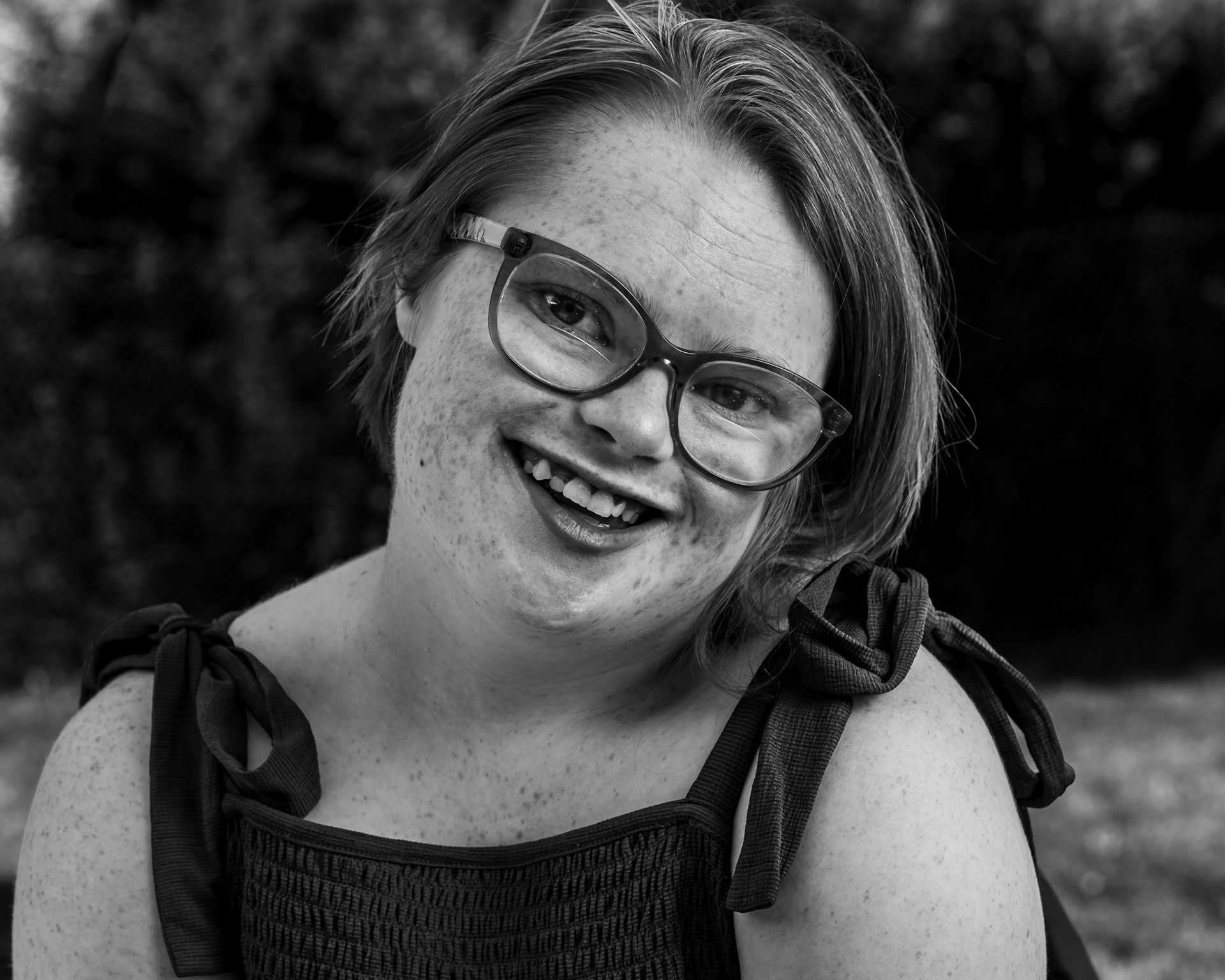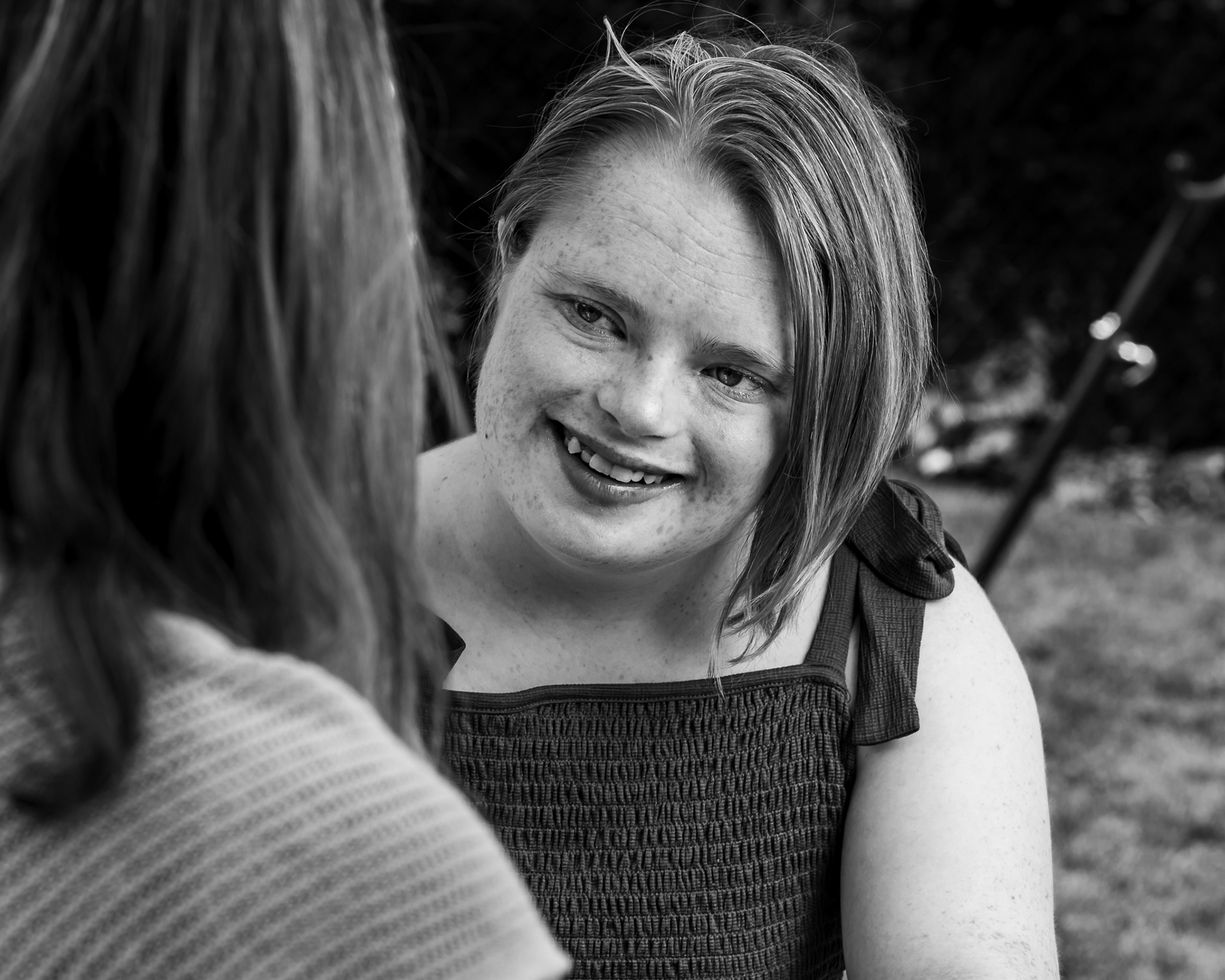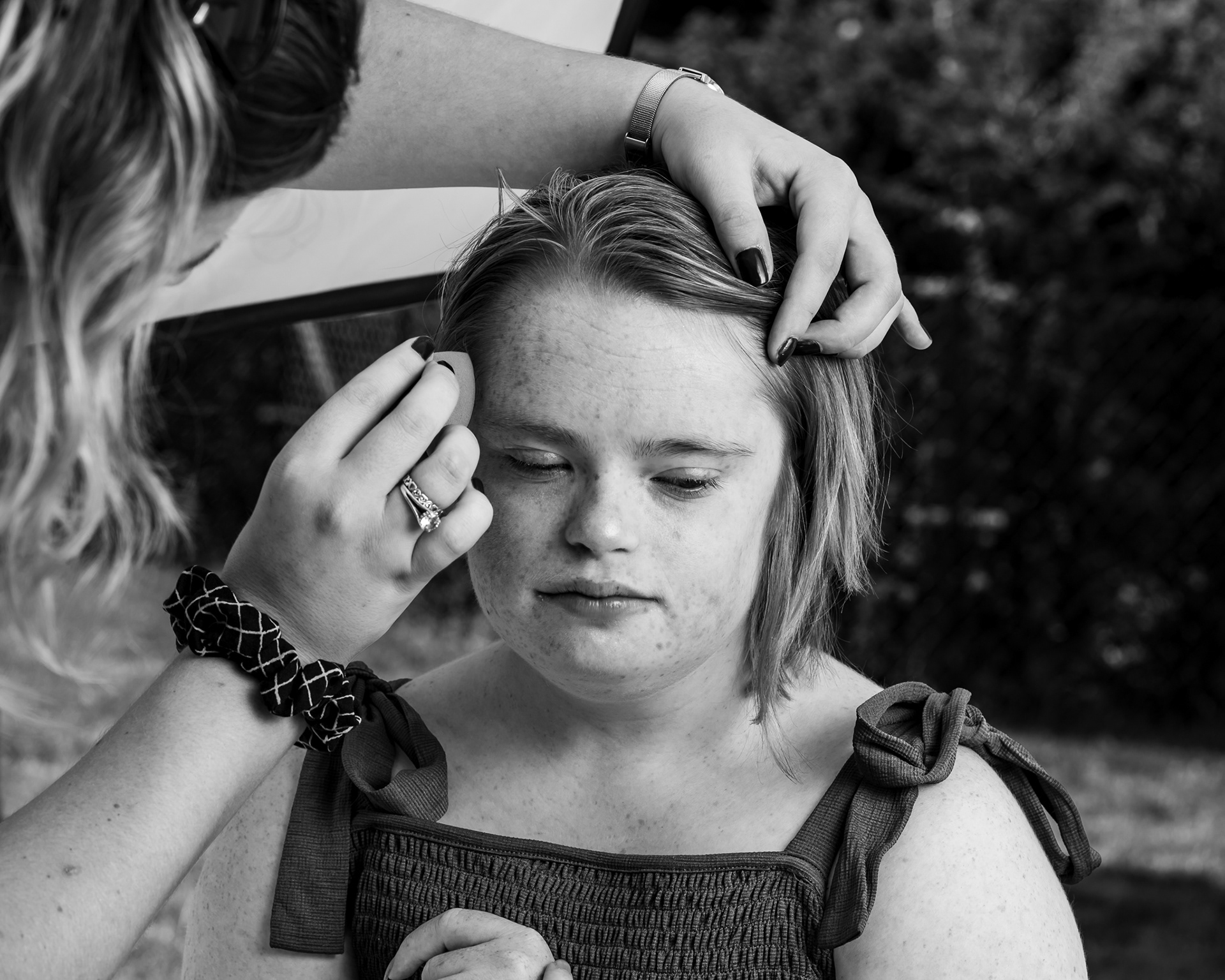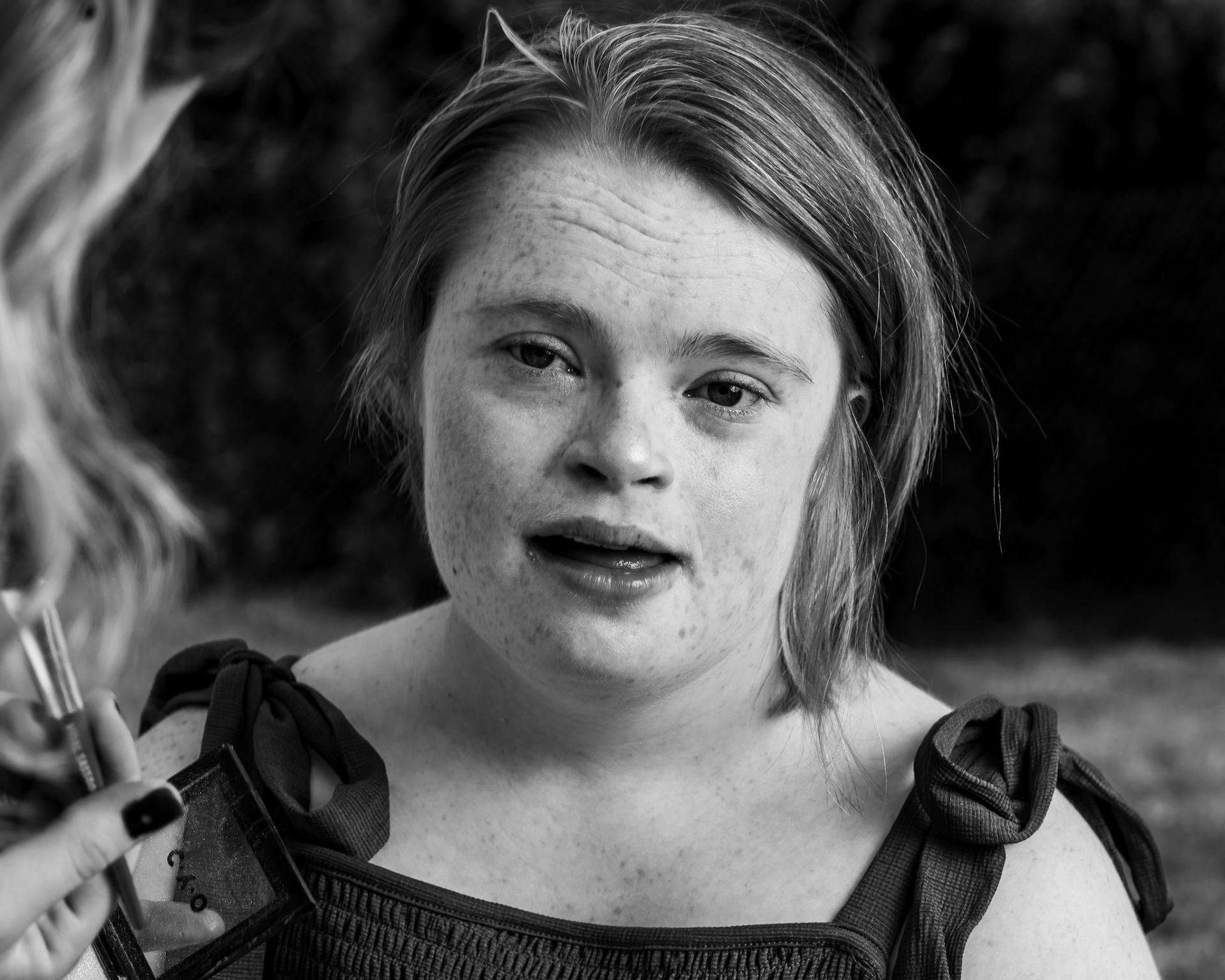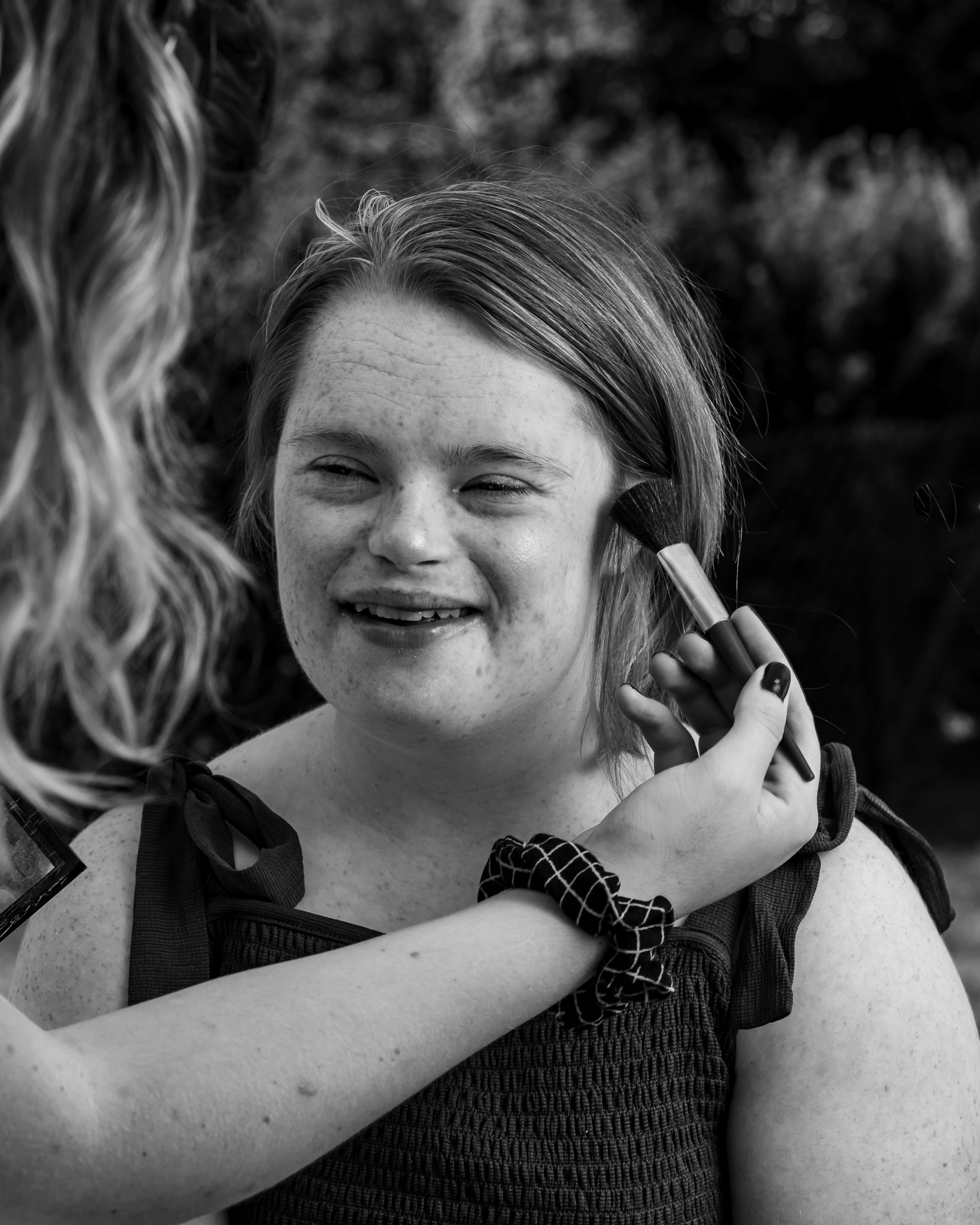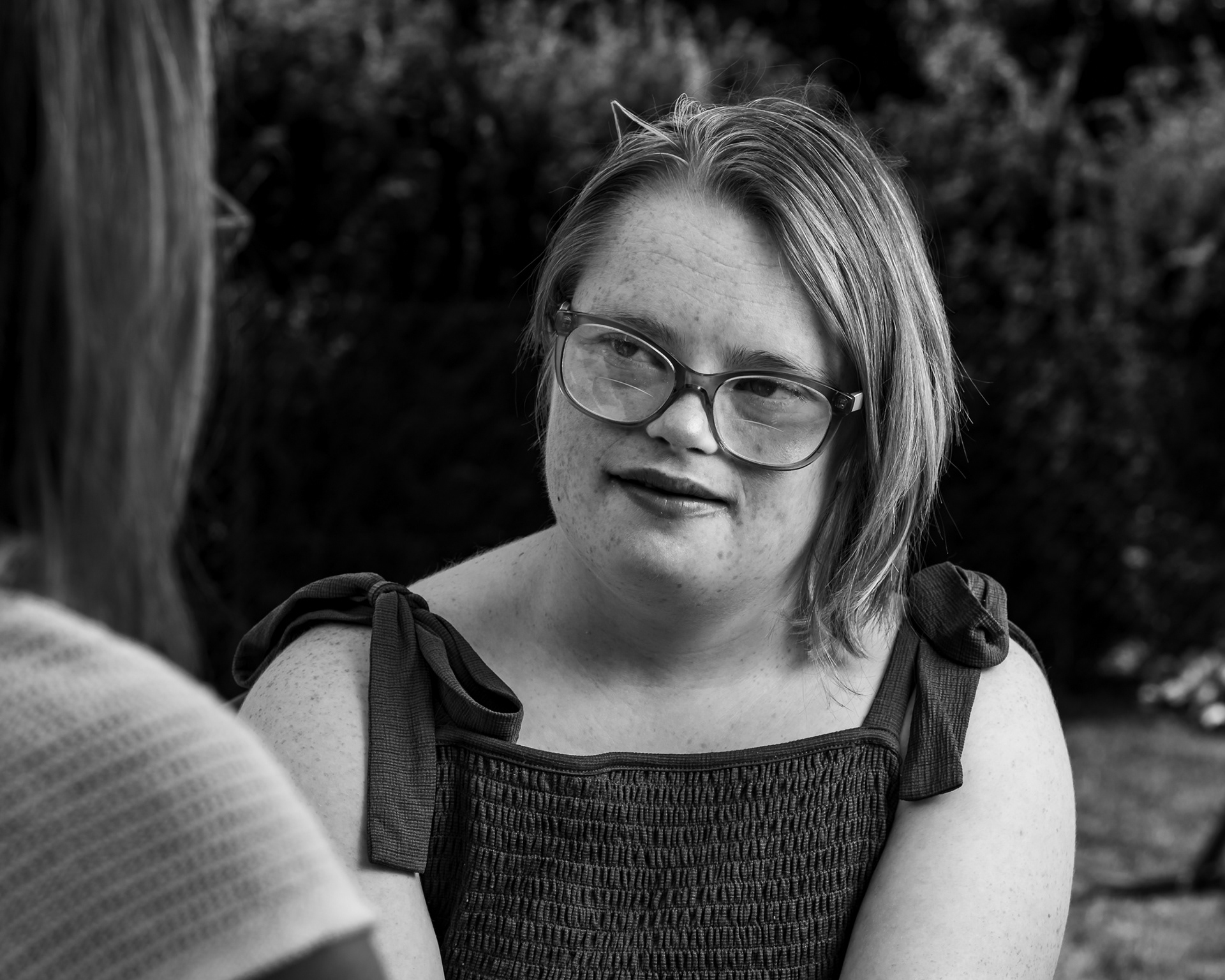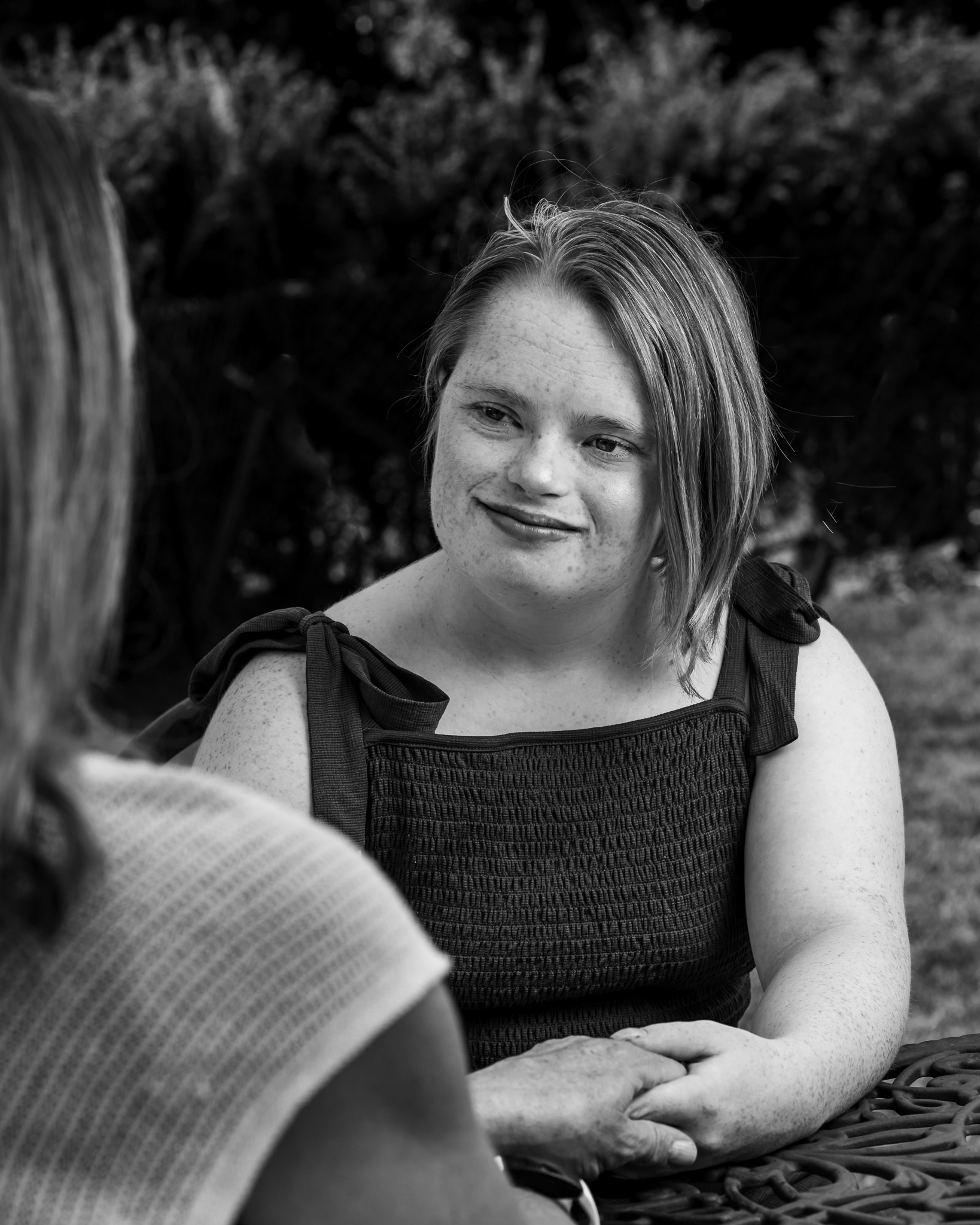 Anderley was born in Cambridge Addenbrokes Hospital on 8th May 2000. The hospital staff didn't give us a good start as they were embarrassed about how to tell us she had Down's Syndrome. When they finally came back into the delivery room, we already knew as the cleaner had told us! This rocky start continued, with Nurses telling me she wouldn't be able to breast feed. This we proved to be incorrect by using nipple shields. We have continued over the last 20 years to not be held back by what the professionals think she cant do and we have focused on what she CAN do.
She attended mainstream nursery, pre and primary school inspite of the head teacher telling me that she would have to go to special school by Year 3 –' cos the gap gets bigger' Needless to stay, Anderley stayed at her local village primary school until Year 6 when she moved onto her local Secondary school.
When puberty hit, we realised that she had ASD/PDA and sensory processing disorder plus dyspraxia which means that she had even more barriers to face. This was a blessing as once she had the diagnosis, a lot of her behavior made sense and we were then able to use strategies to ensure that she was able to continue her development and education.
Anderley loves the Arts. She has taken part in various Performing Art experiences, having no problems with getting up in front of a large audience of strangers. She even performed 'Dancing Queen' solo on the main stage at Standon Music Festival in 2018 after addressing the whole crowd and instructing them to sing 'Happy Birthday' to one of our friends.
In 2017, I decided that Anderley was getting too transfixed with spending most of her time in her bedroom with her iPad so I decided that we were going to go backpacking around Australia and Asia for the summer of my 60th Birthday to retrace some of the route I had taken 35 years previously. As I was aware of how stressful and anxiety provoking this might be I introduced her to holidaying with some friends initially in hotels and then I purchased a CamperVan and we spent the summer going to Music Festivals and visiting family and friends around UK.
In 2019 when her college course had finished in June we headed off to Malaysia, Australia, New Zealand and finally Thailand for 10 weeks. At the end of the trip she told me "Mum I am ready to prepare to move out of home now". So household jobs etc all started to make sense and she started enthusiastically participating in household life. This got halted by Covid 19 Lockdown which Aderley loved. During this time she grew in confidence and was walking around the village by herself, enthusiastically learning to ride her KMX trike on the roads and taking pride in sorting out her bedroom.
She has now gone back to Cambridge Regional College to start Introduction to Creative Industries Course. She has been attending the same College since she was 16 as her school didn't have a 6th Form.
She has just been accepted back into her volunteering job at Oxfam and recommended for a job at the Specialist Music and Book shop that Oxfam also run in the town, which she is starting this week.
'Reaching for the stars' has been our goal and we will continue to do that.
----------------------------------------------------------------------------------