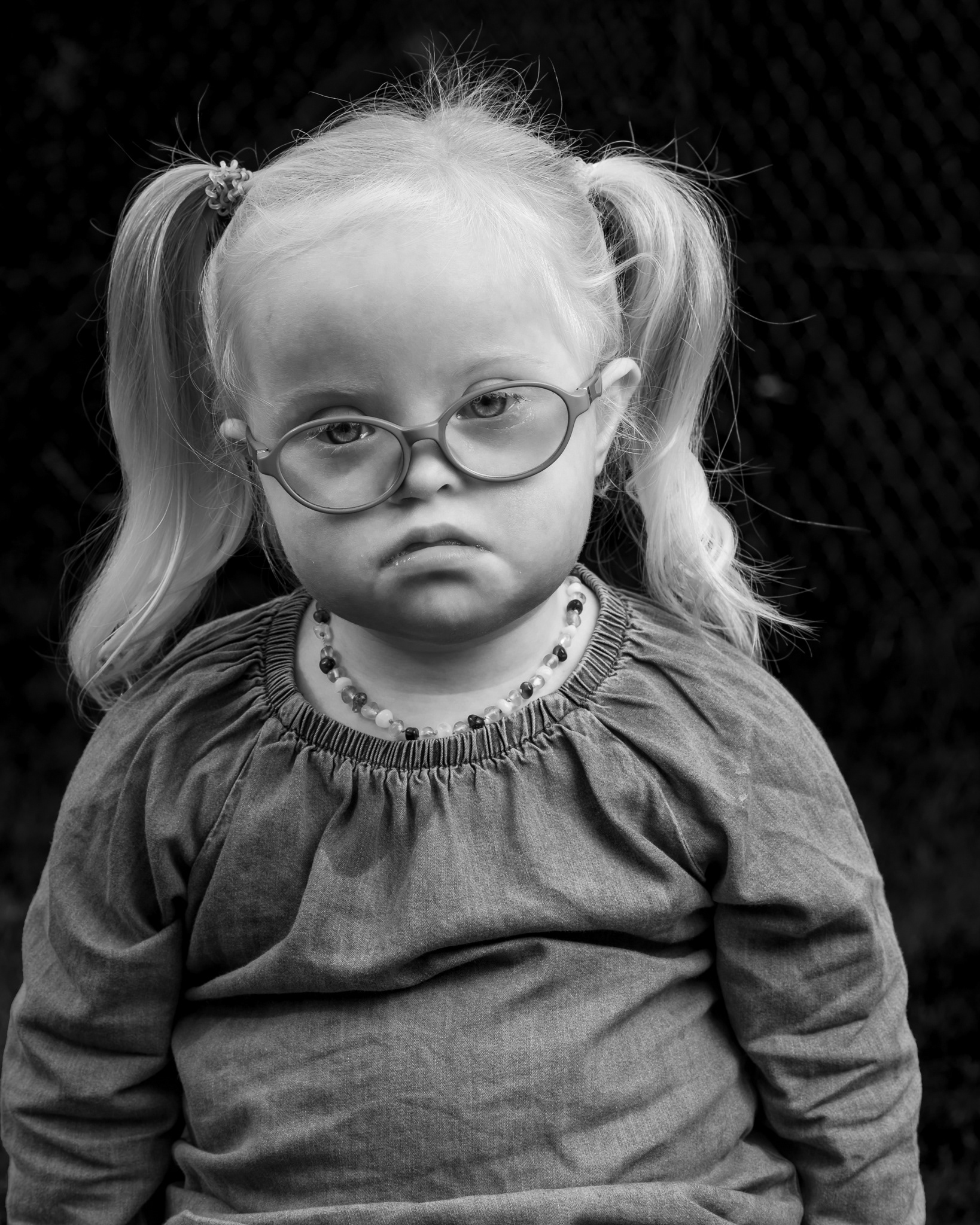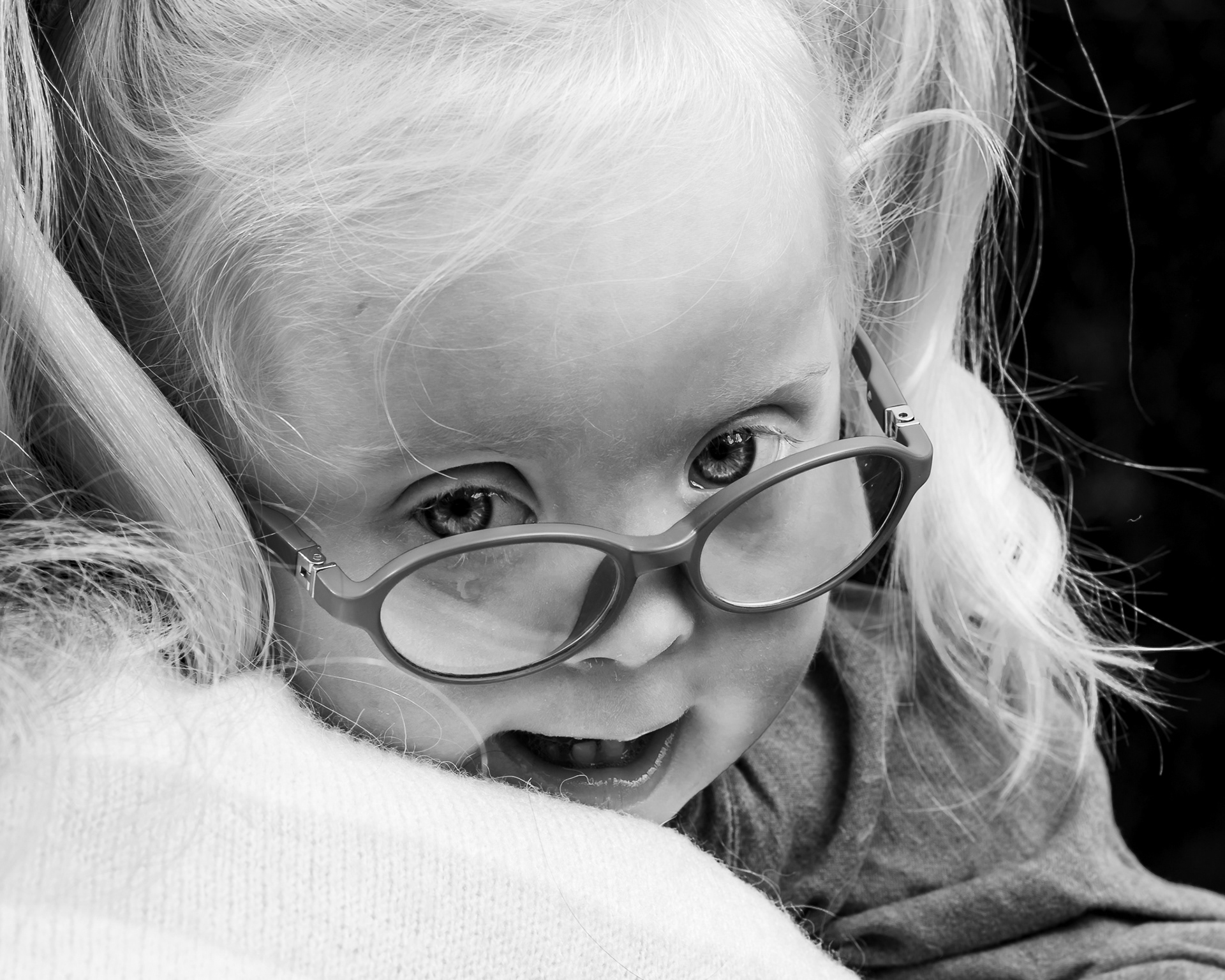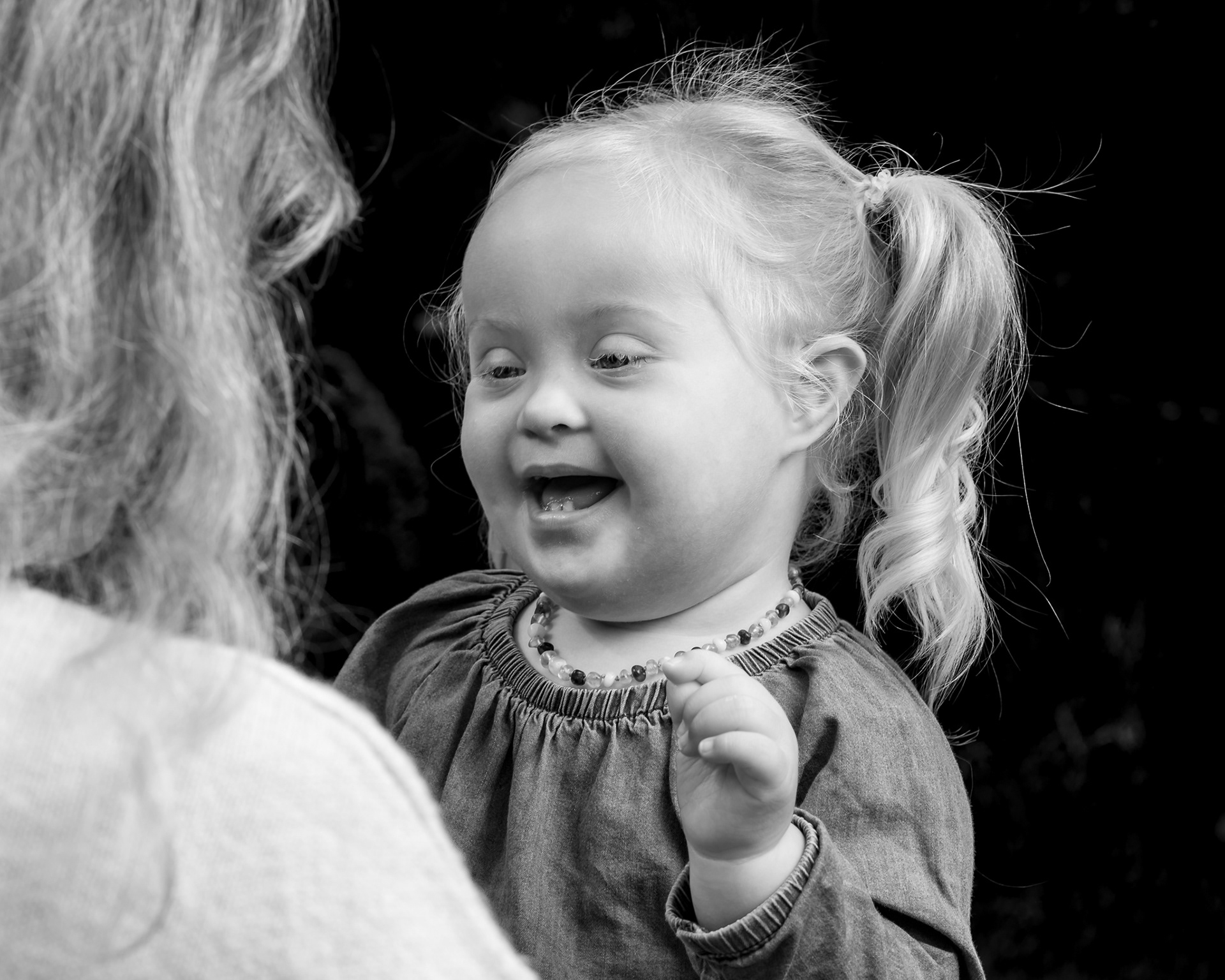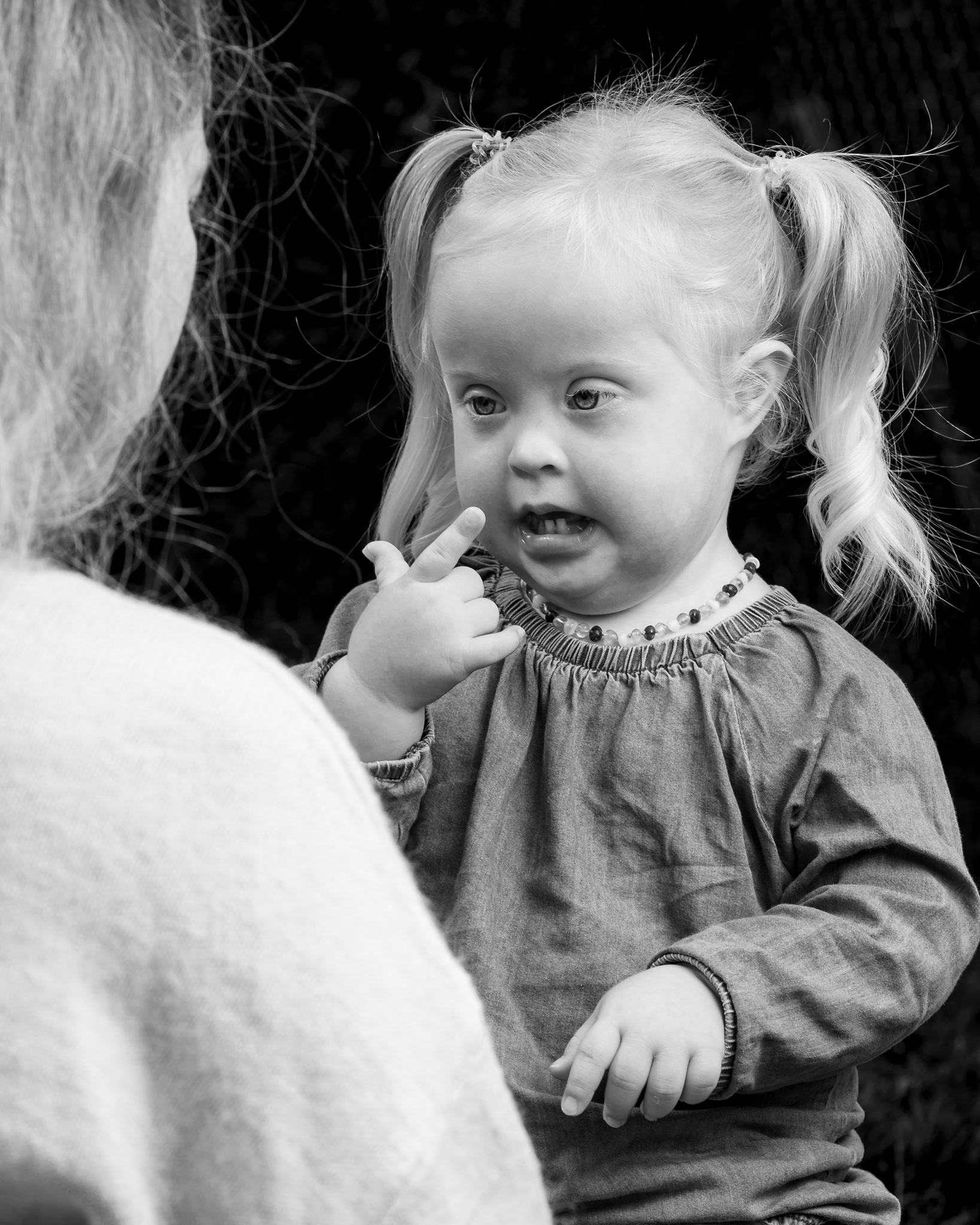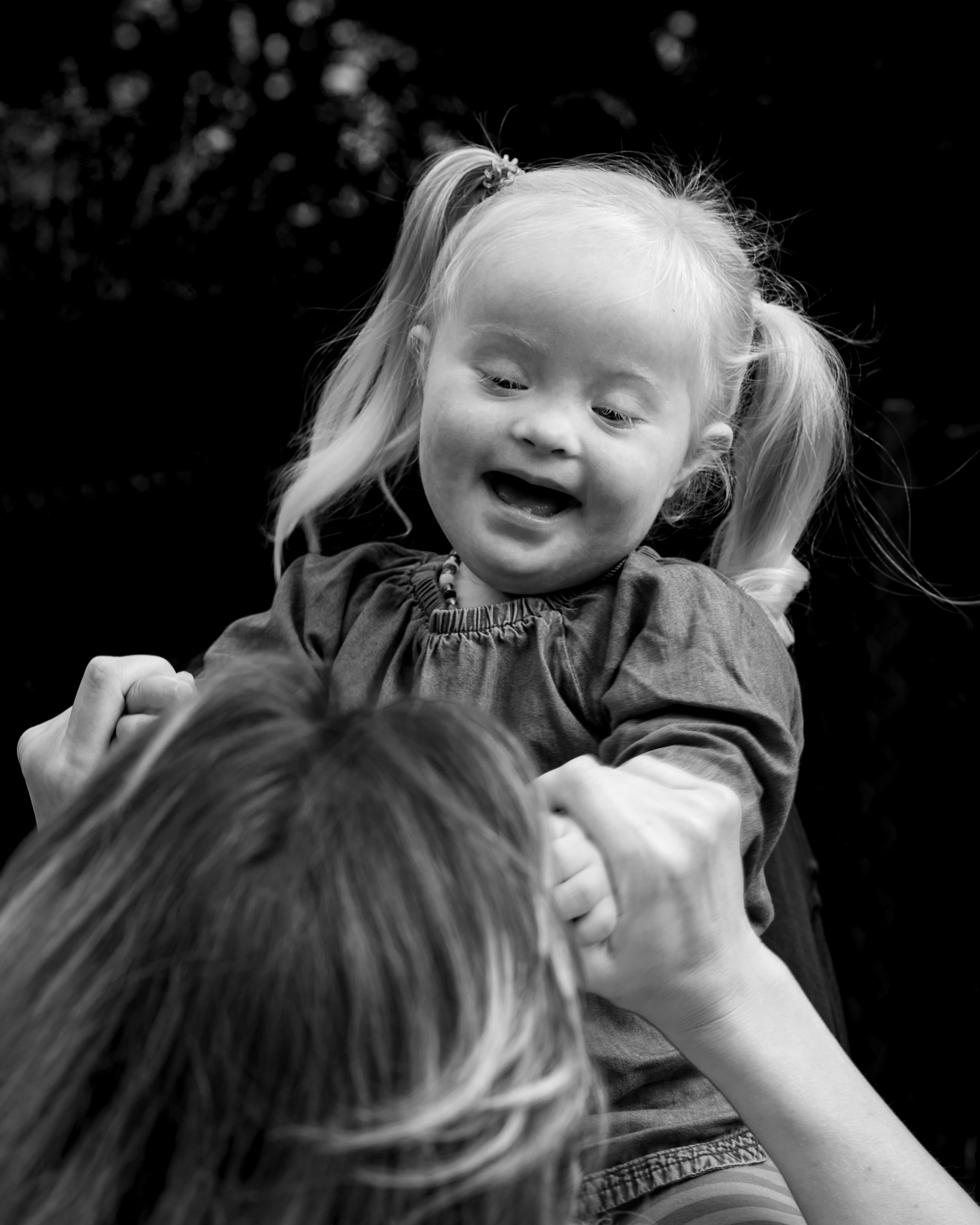 Berrie was diagnosed with Downs syndrome on the day of her birth. Later that day we were told she had two holes in her heart (complete balanced AVSD as well as Secundum ASD) which meant she would need open heart surgery when she was around six months old.
Her T21 diagnosis was a surprise given prenatal scans had not shown any sign, however her heart problem gave us more concern. Perhaps as neither condition was known to us prior to the birth and in our new perspective the most important thing to focus on was fixing her heart.
The race was then on to get her weight to a level where surgery was less problematic. Eventually Berrie was breast and bottle fed, however she was also tube fed for three months as she was unable to latch on as well as other babies her age. This lasted only three months as she kept pulling her tube out - which meant a trip to hospital each time. I listened to Berrie and tried feeding her without the tube - I figured there was a reason why she kept pulling it out. Although it took a little while without the tube I could see she was determined and with additional time and effort from both her and I, she finally began feeding from the breast and bottle really well.
At five months old she hit her target weight and she was accepted for heart surgery. The operation, though extremely daunting was a complete success. We will always be so very grateful to everyone involved at Southampton Hospital for looking after us and fixing Berrie's heart. Thank you again xxx.
There was a moment post operation (once Berrie had regained some strength) where I was sitting with her having a cuddle and she started patting me on the back…as if to say "We did it. We got through it. Everything is going to be ok"
And we are ok. The long months of worrying about what the future may hold (over and above what we experienced with our first daughter) and agonizing about how to give Berrie the support she would need, have gradually lessened. We now have a particularly (!) strong willed and determined little girl who still pats me on the back, and also likes to proclaim, 'Well Done guys!' when we are all sat around the dinner table. Normally after a challenging day, of which she may very well have been a considerable factor. Even at only 2 and a half years old - Berrie supports our family and has taught us all so much.
As a family we have all learnt Makaton to enable Berrie to communicate with us, knowing that her speech may take longer to develop. Berrie now uses a mixture of Makaton and speech. Had we known how much this would benefit us all (as well as accelerate her confidence in communication) we would have learnt Makaton the moment we knew we were expecting any child.
Berrie loves music (The Wiggles are in high rotation), all manner of books, counting, having picnics with her toys, and absolutely adores her big sister Tulla. She is also very fond of Mr Tumble and Aunt Poly. And Butterflies. But not Slides 
We feel so privileged to have Berrie in our lives. She has had an incredibly positive impact on our whole family – as well as anyone who engages with her. All the uncertainty and anxiety that we experienced when Berrie came to us, has vanished. She is an absolute superstar and we are totally in love with her.
----------------------------------------------------------------------------------
Photography by