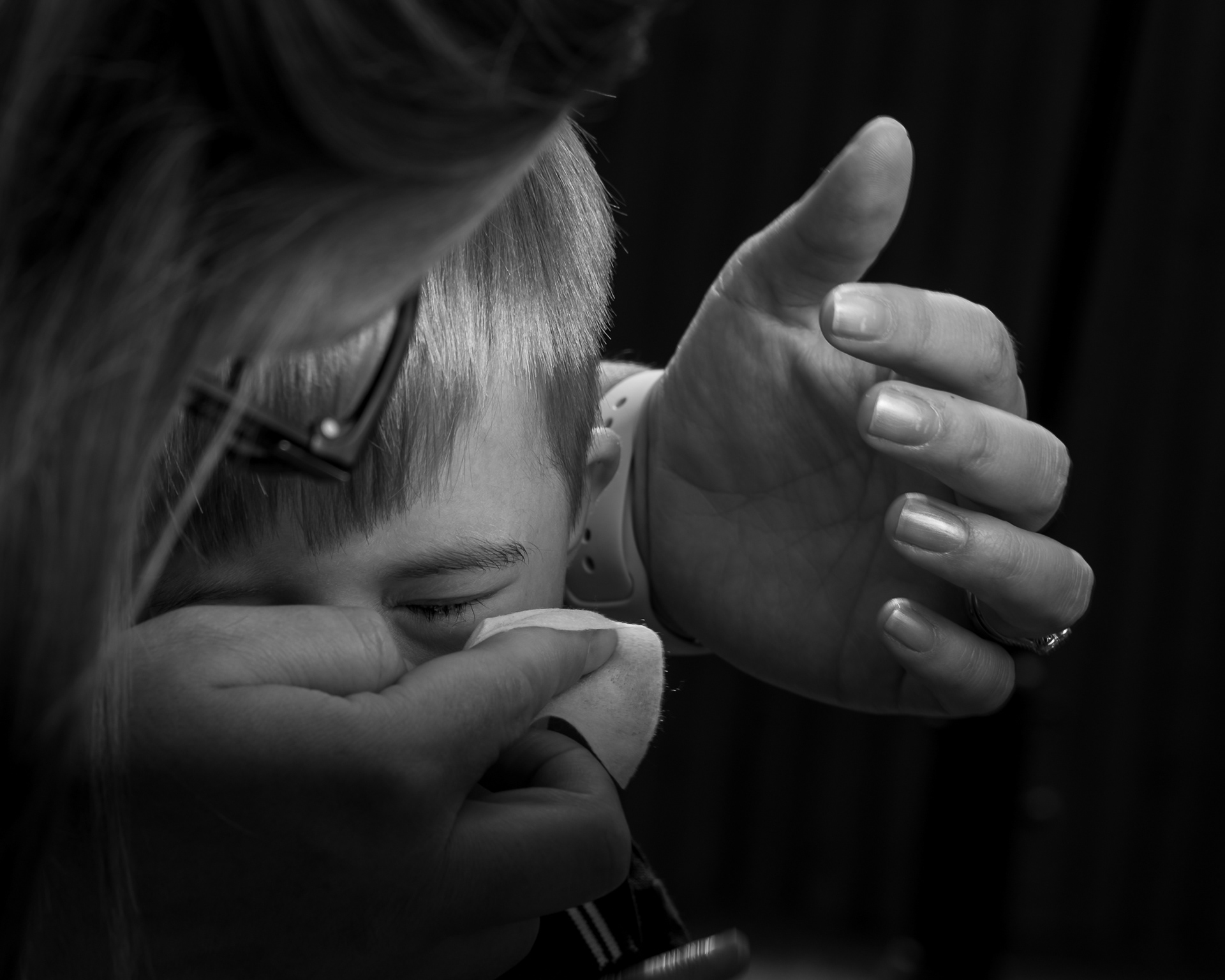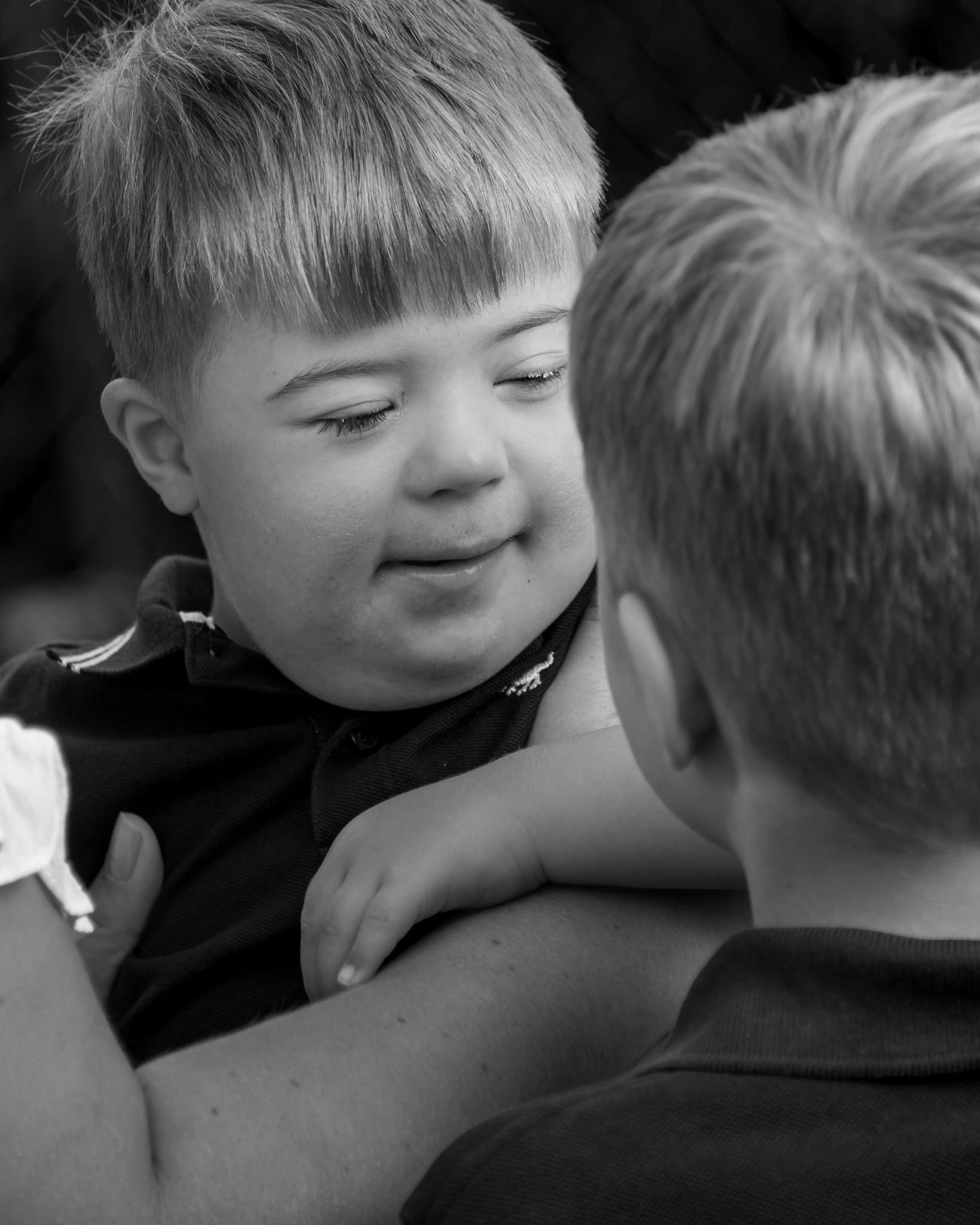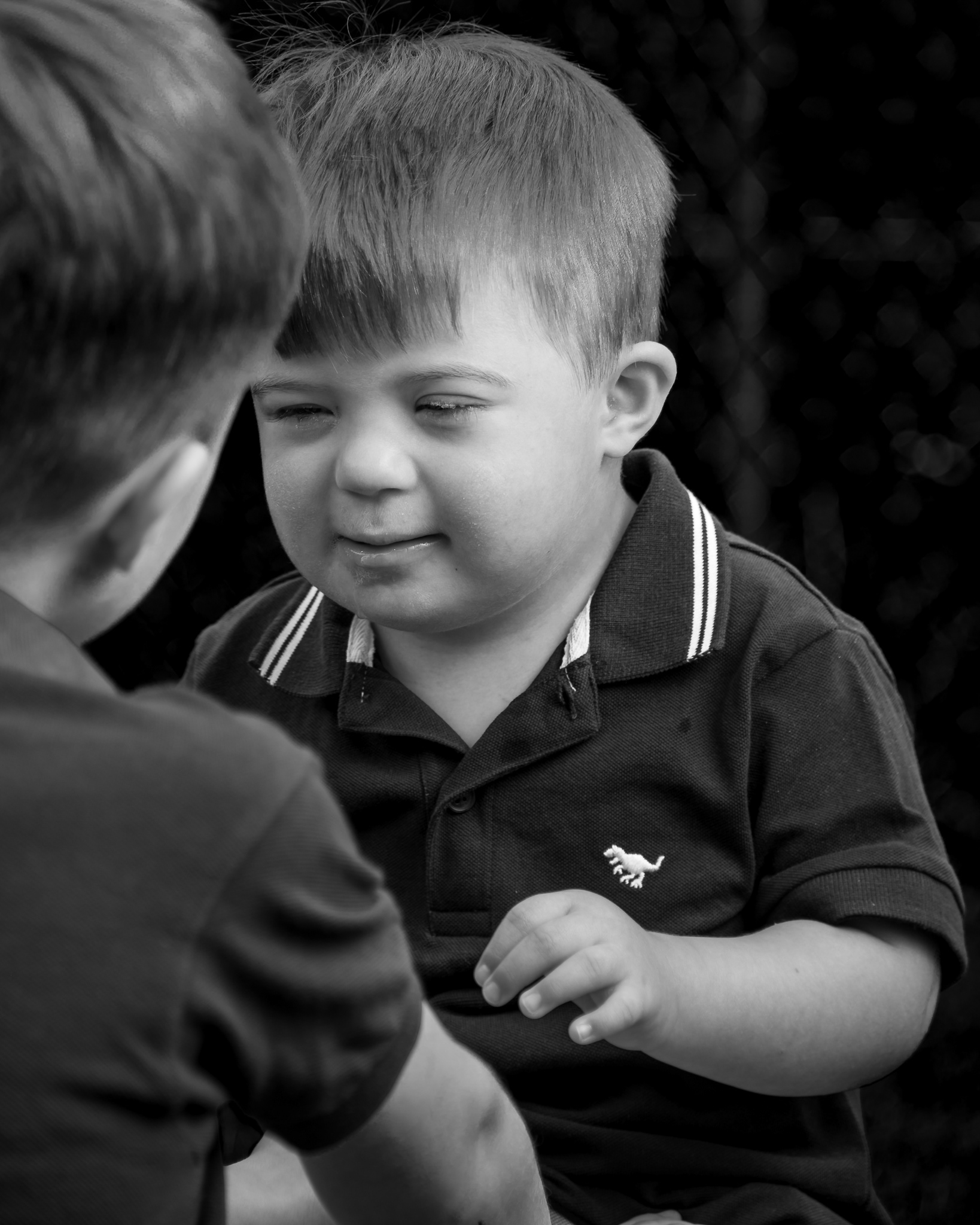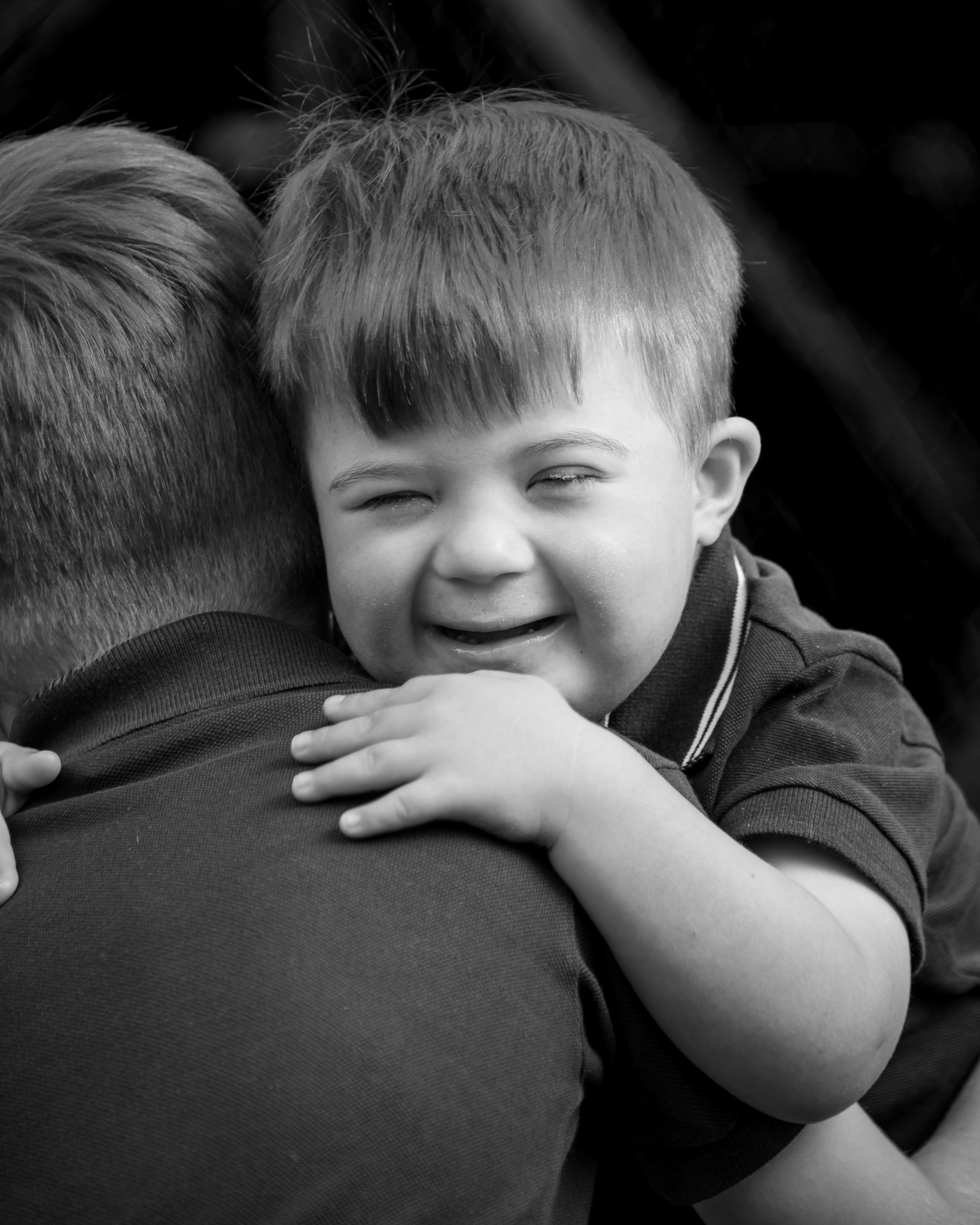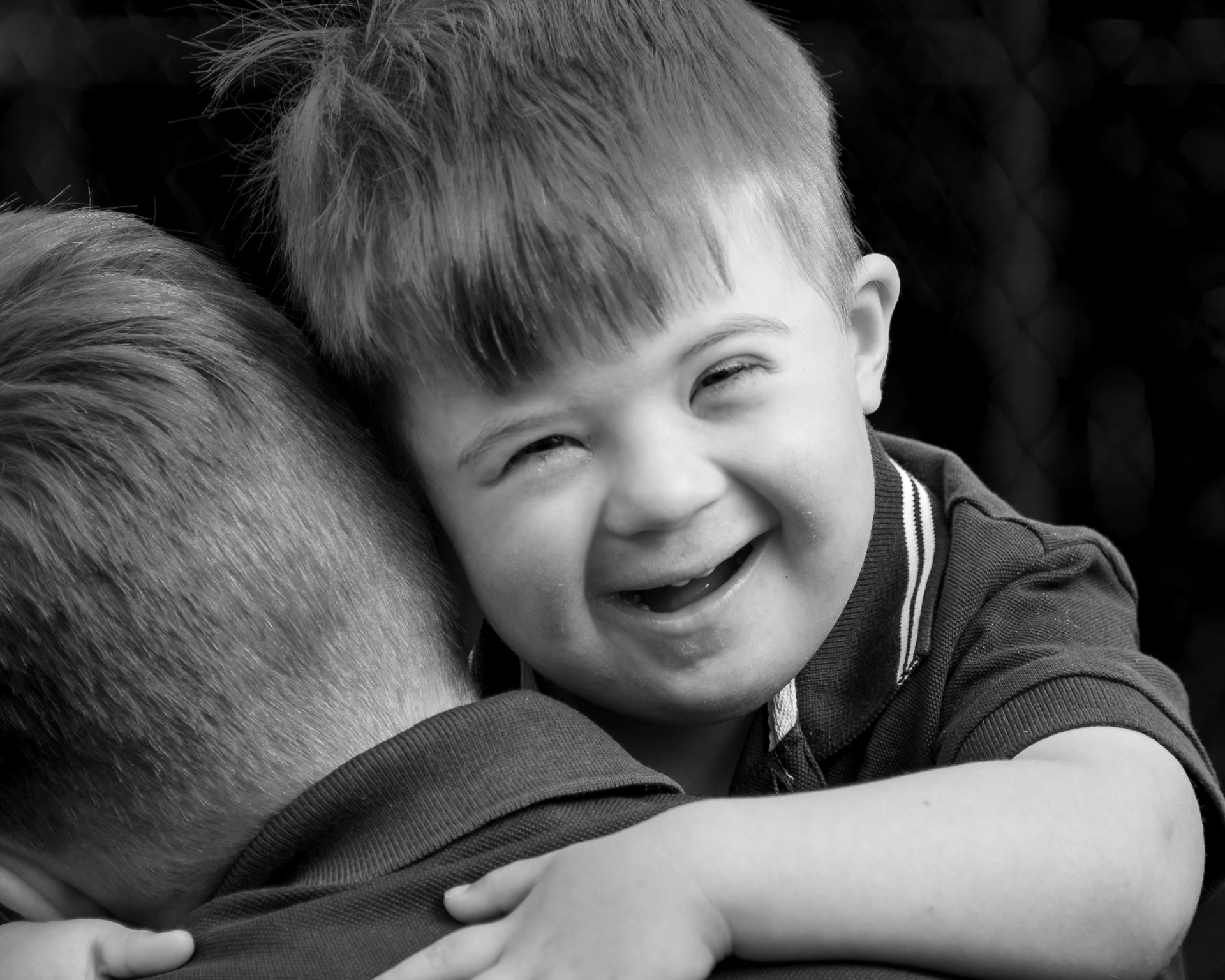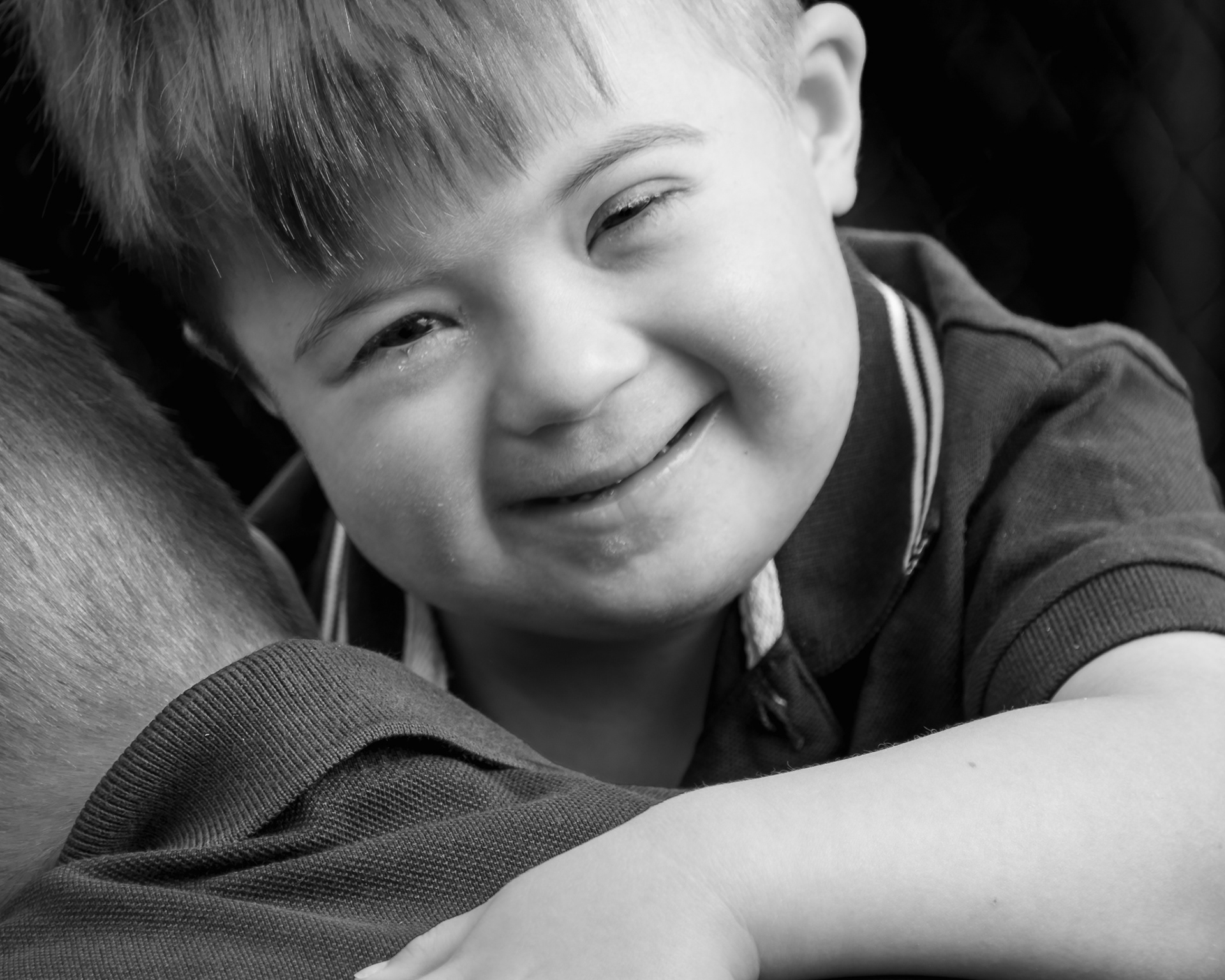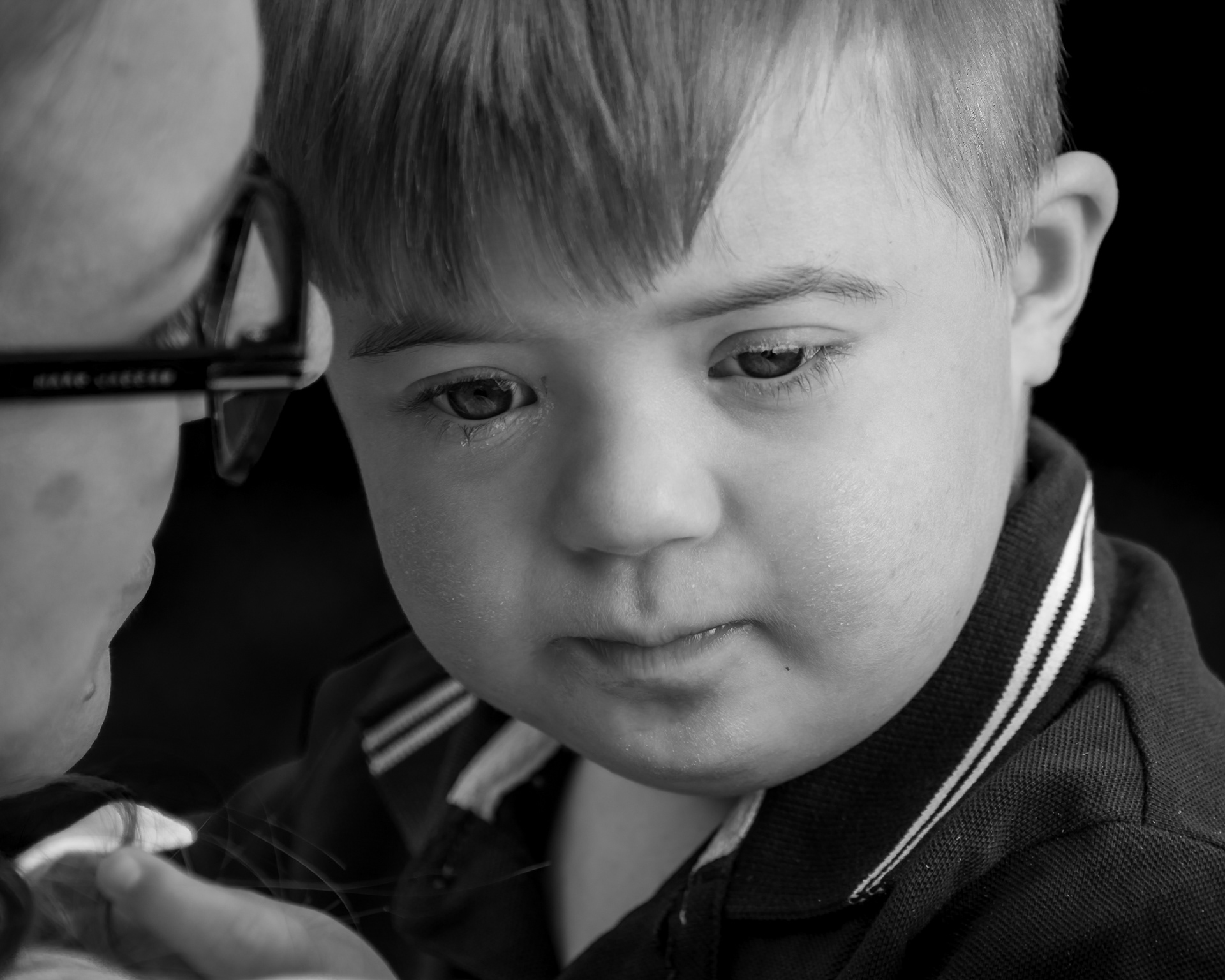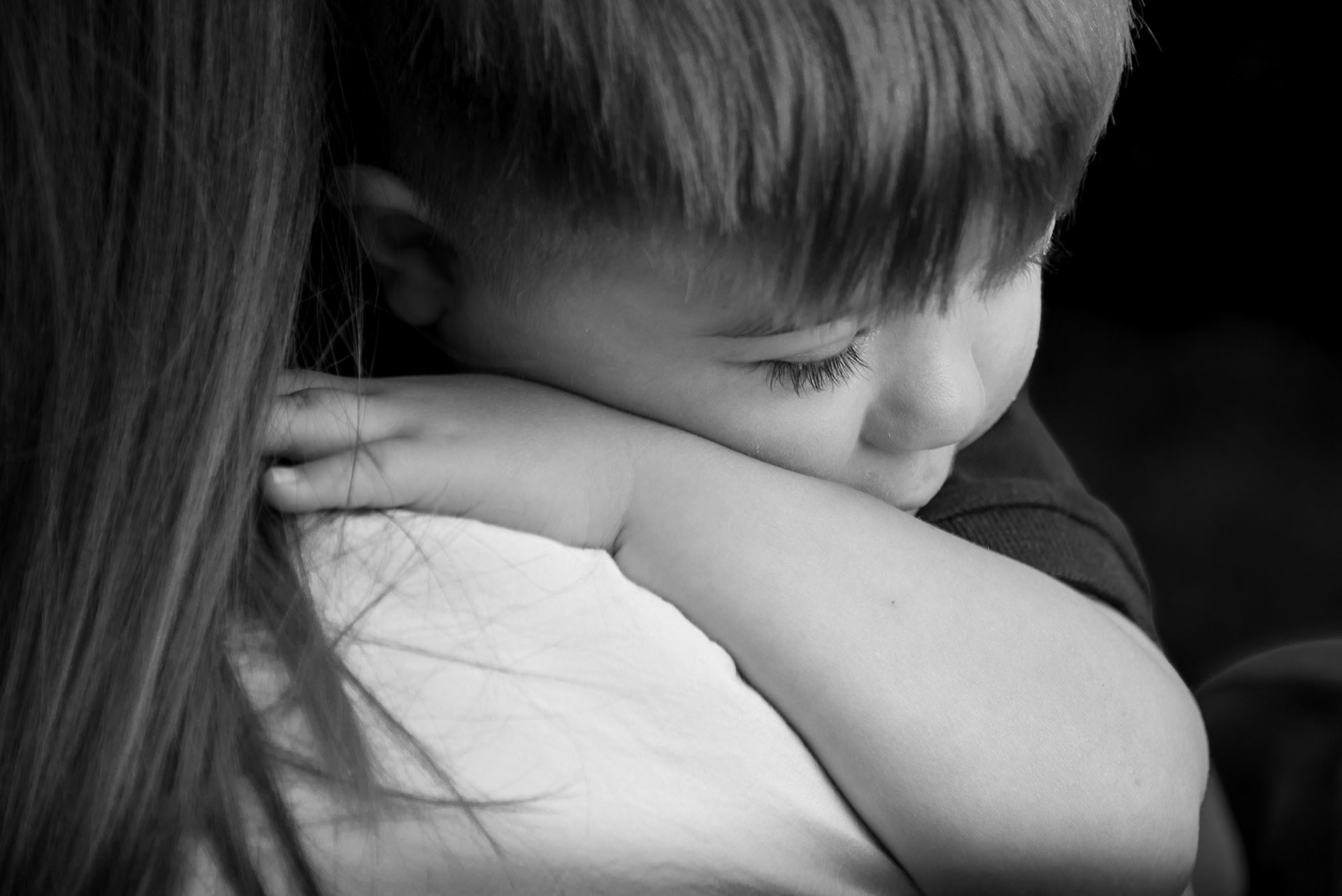 Jackson being reassured by his big brother everything is going to be okay on his first day at mainstream school day today!
Their mum wrote:
Jackson celebrated his third Birthday during lockdown, he enjoyed a Mr Tumble cake in the garden with his brother Mason. The bond these two share is just incredible to see. Mason loves helping his little brother with flashcards and physio exercises, and teaching him spoken words. As their mummy, I could not be more proud. We knew Jackson had Down Syndrome from 14 weeks pregnant, and we have been on an incredible learning journey ever since. The families we have met along the way, many of whom feature is this amazing DRA campaign, are welcoming, loving and truly inspirational.
We entered lockdown with a physio target of high kneeling and just recently Jackson has taken his first steps, and now there is no stopping him. He has the most infectious smile and definitely knows how to work a room! He loves dancing, especially to the Wiggles, Reading, watching Mr Tumble and playing ball with his brother and daddy.
Jackson has changed our lives for the better, and I have no doubt as he enters the next chapter of his life, with his first session at mainstream school today, that he will absolutely smash it and win over the hearts of the staff there too!
The significance of a hug was highlighted to our family after we sadly lost Jackson's great nanny during lockdown. Not being able to hug friends or family in such a difficult time was so hard. One simple hug can bring comfort and warmth which are not possible in words. Always hug those you love tight!
----------------------------------------------------------------------