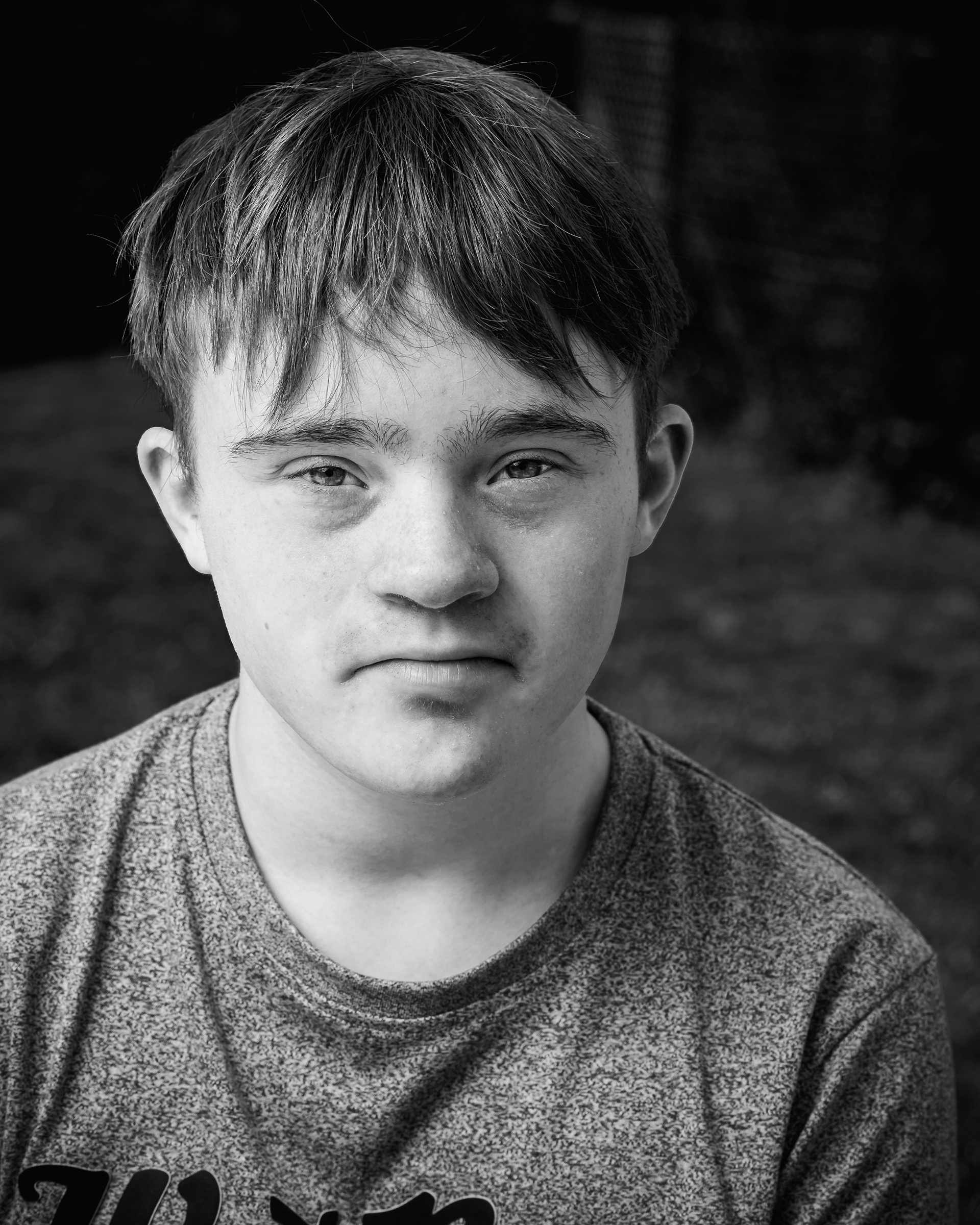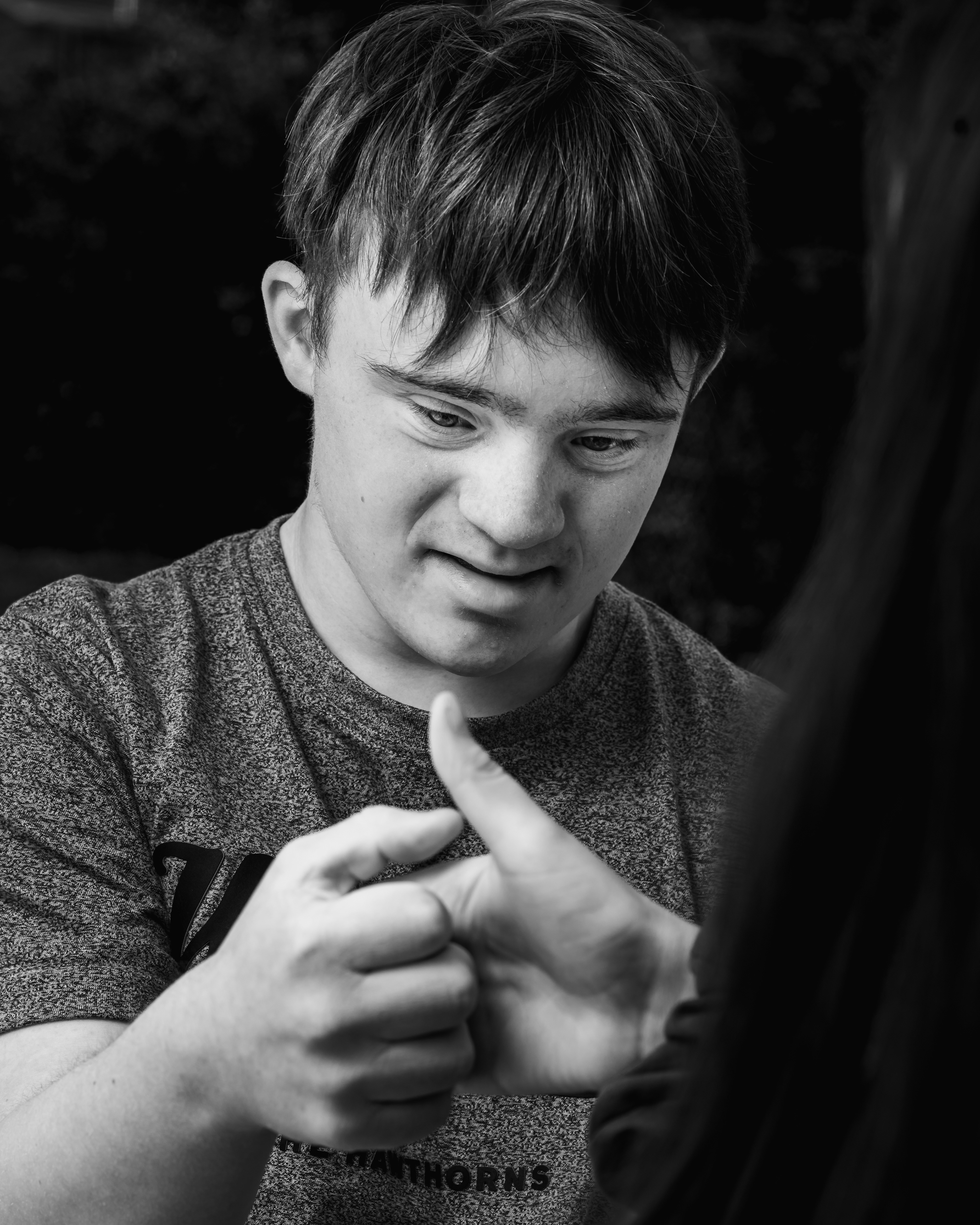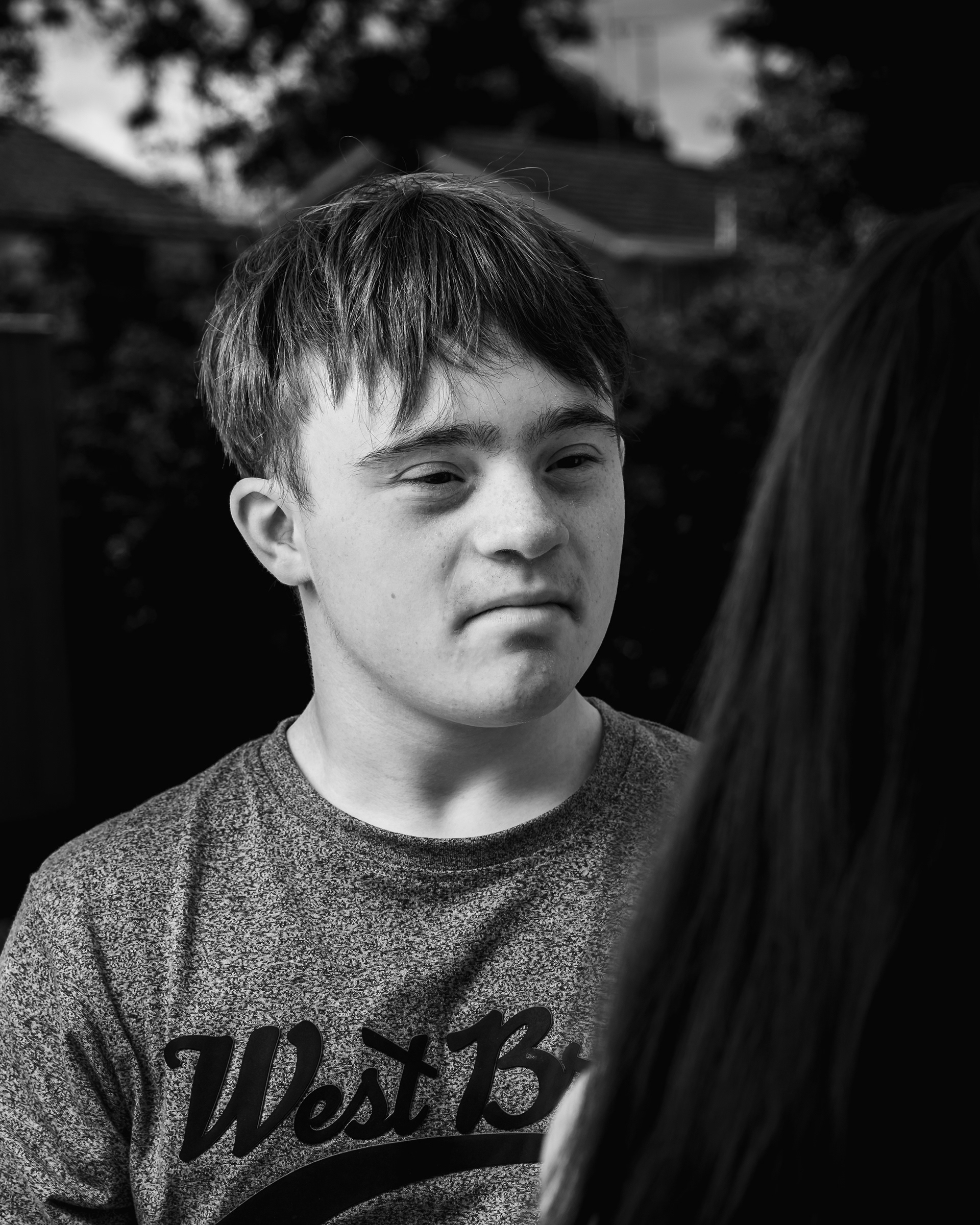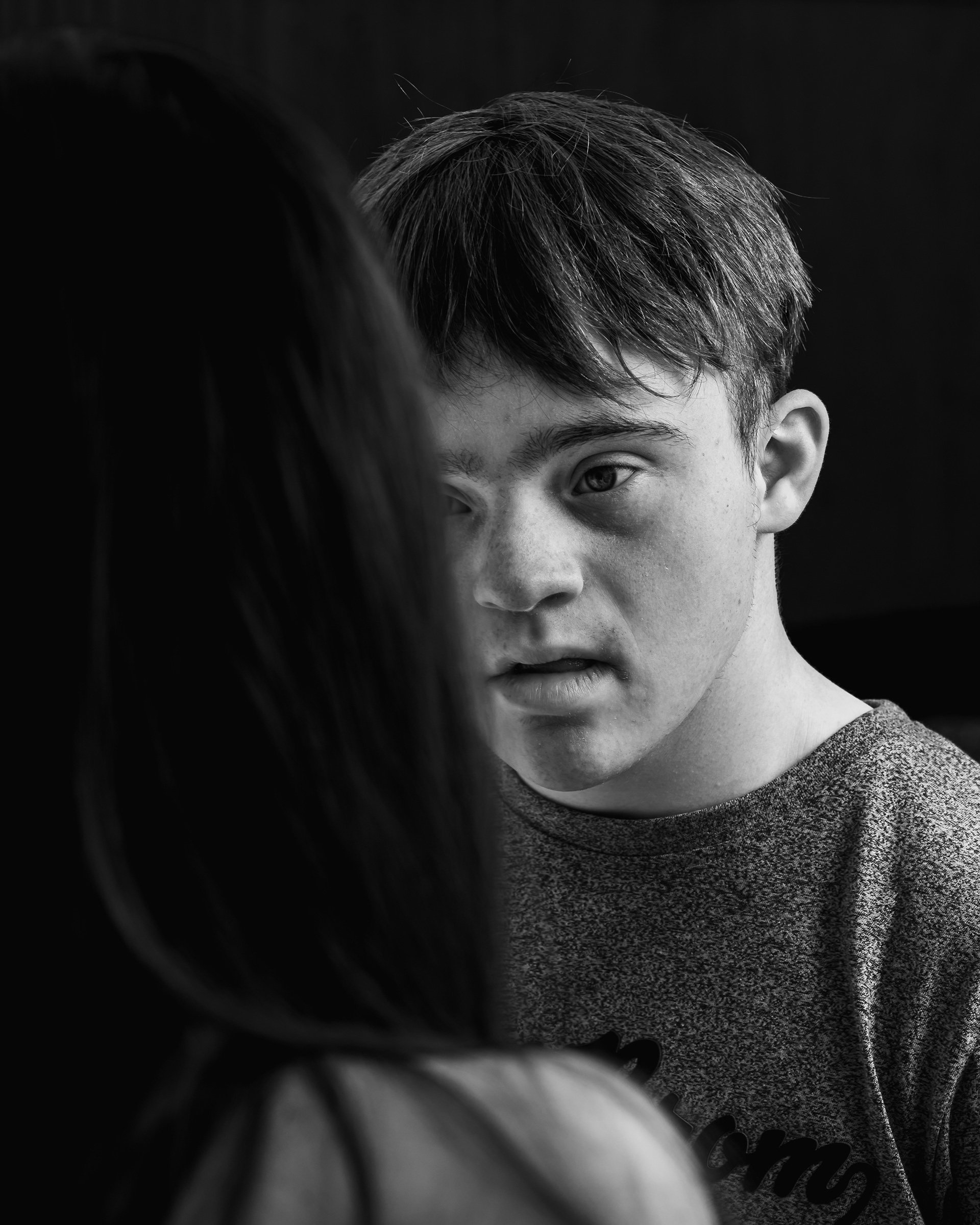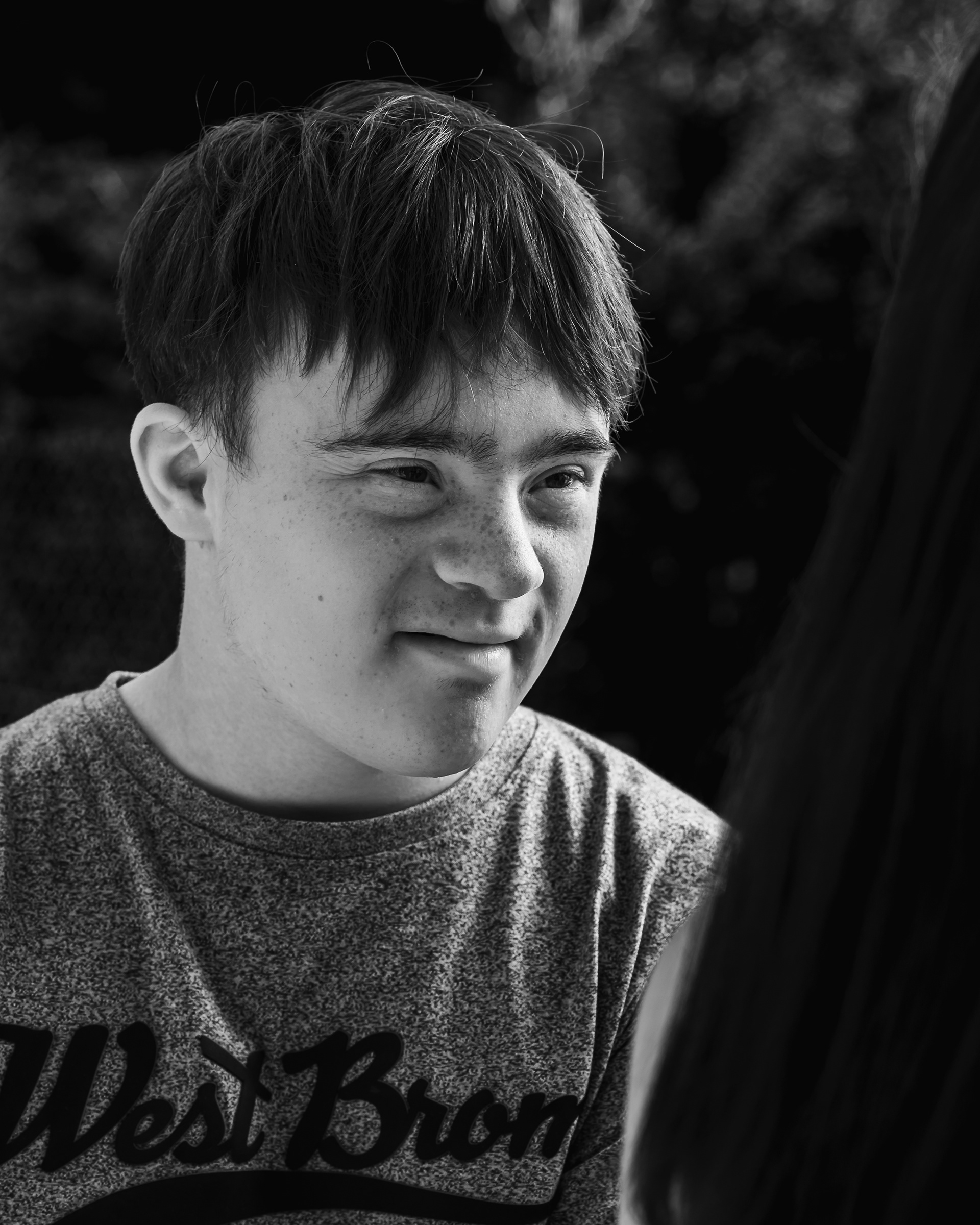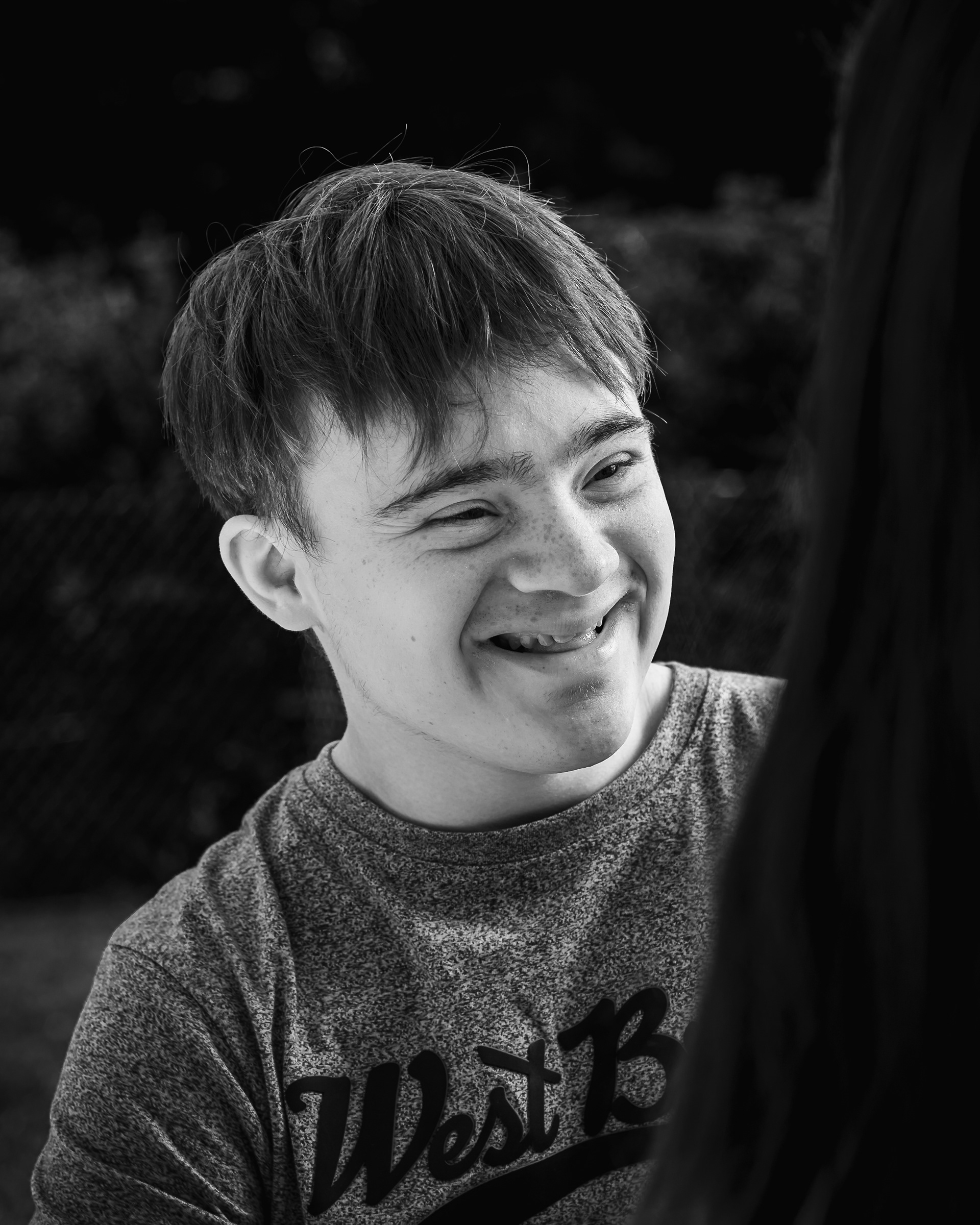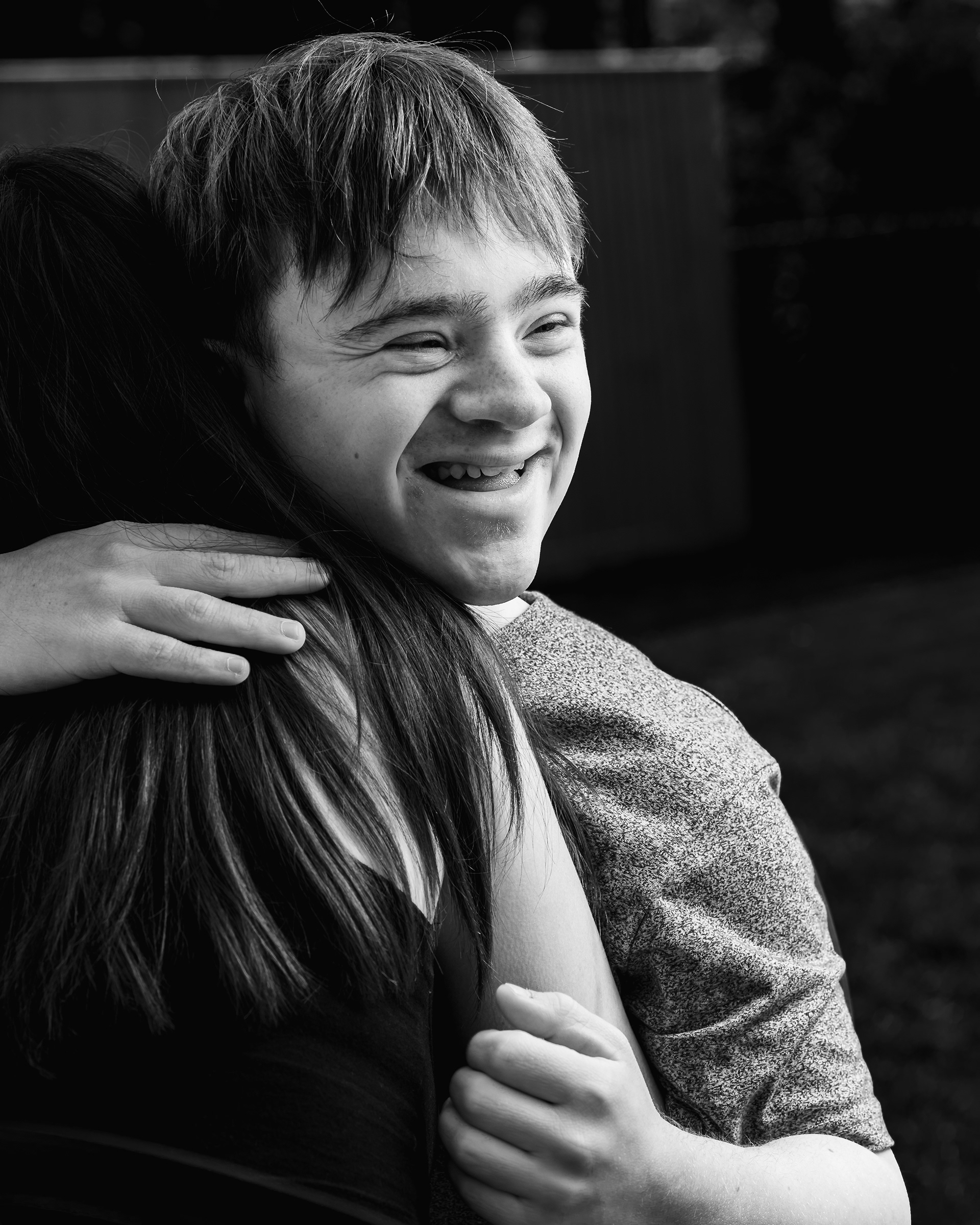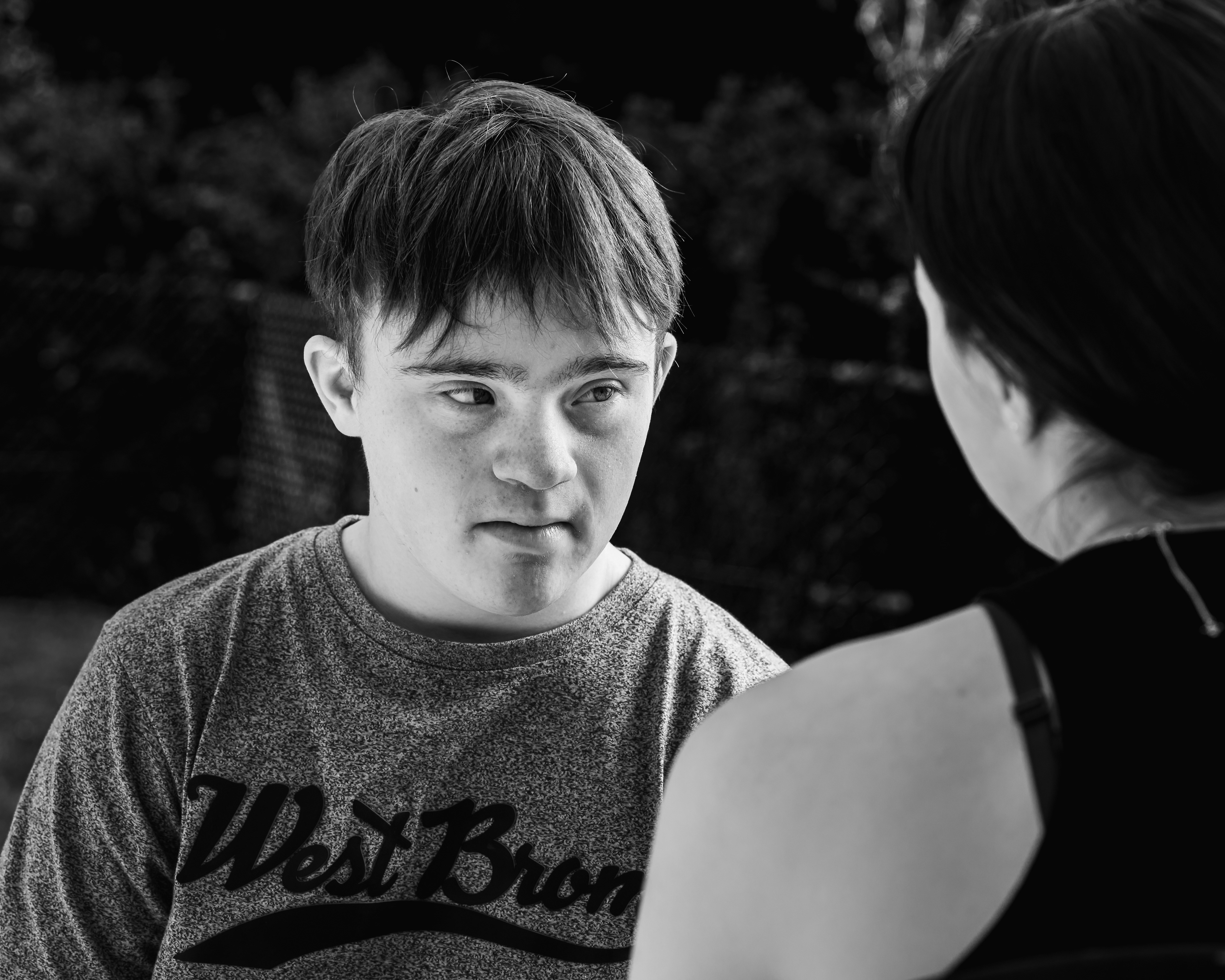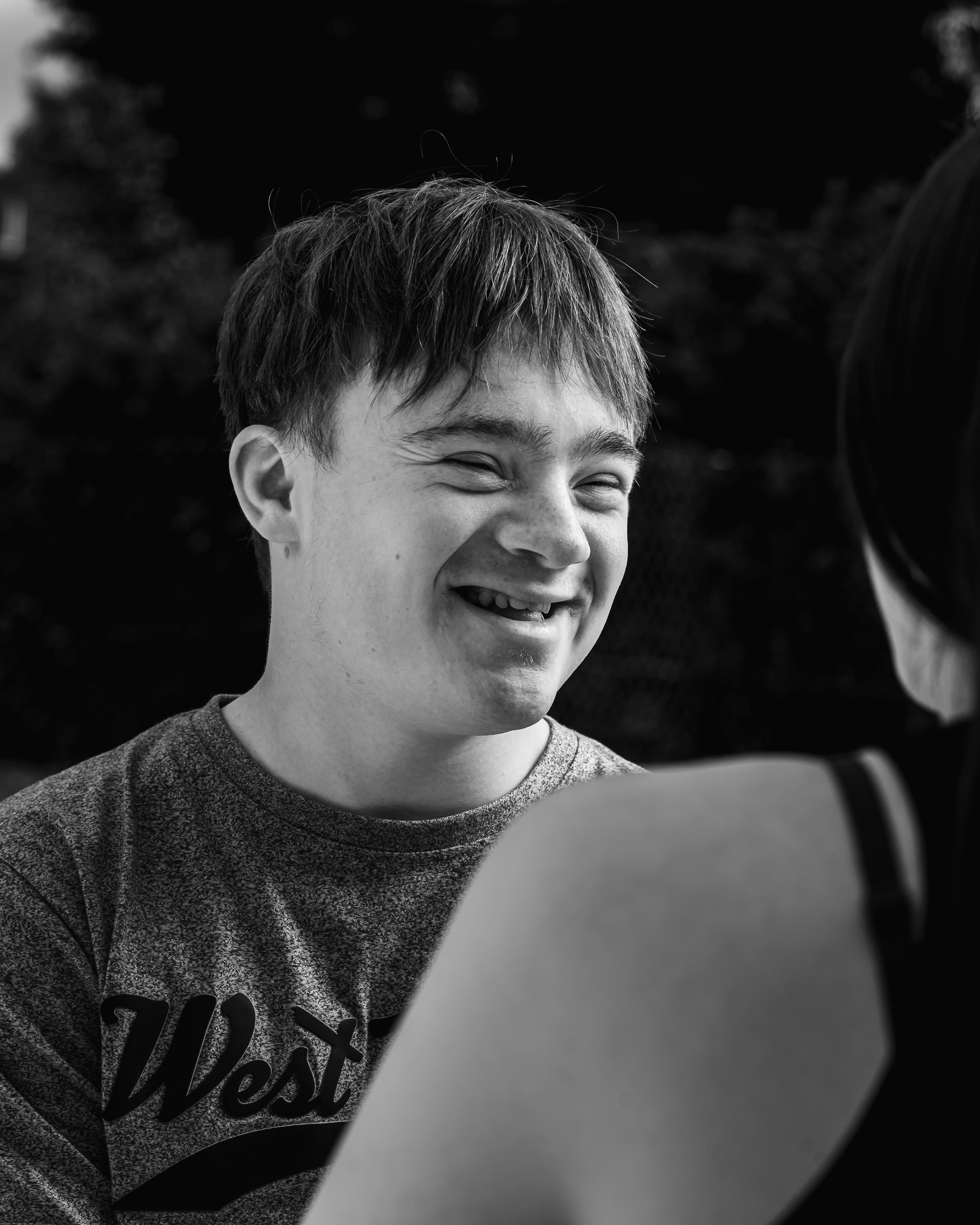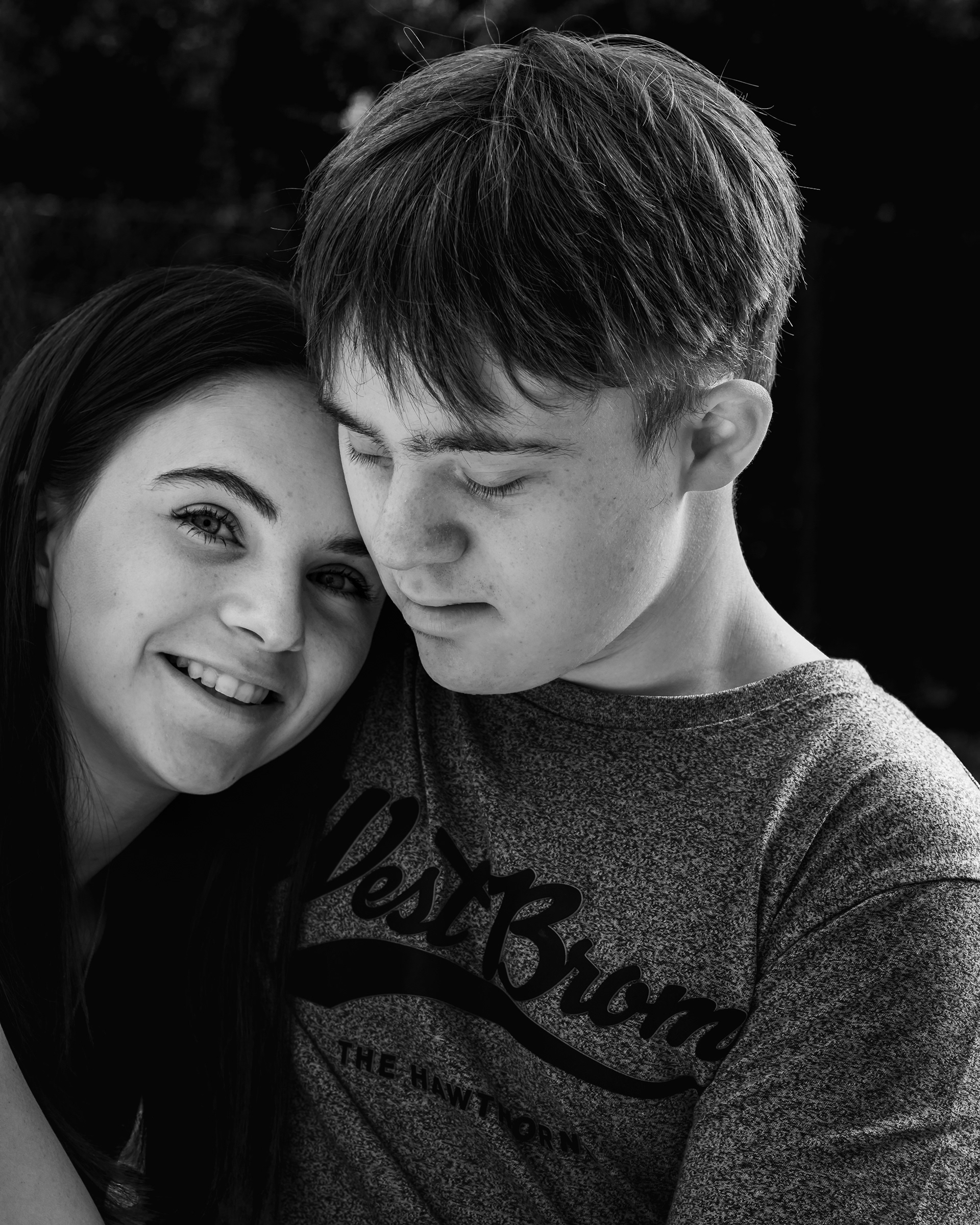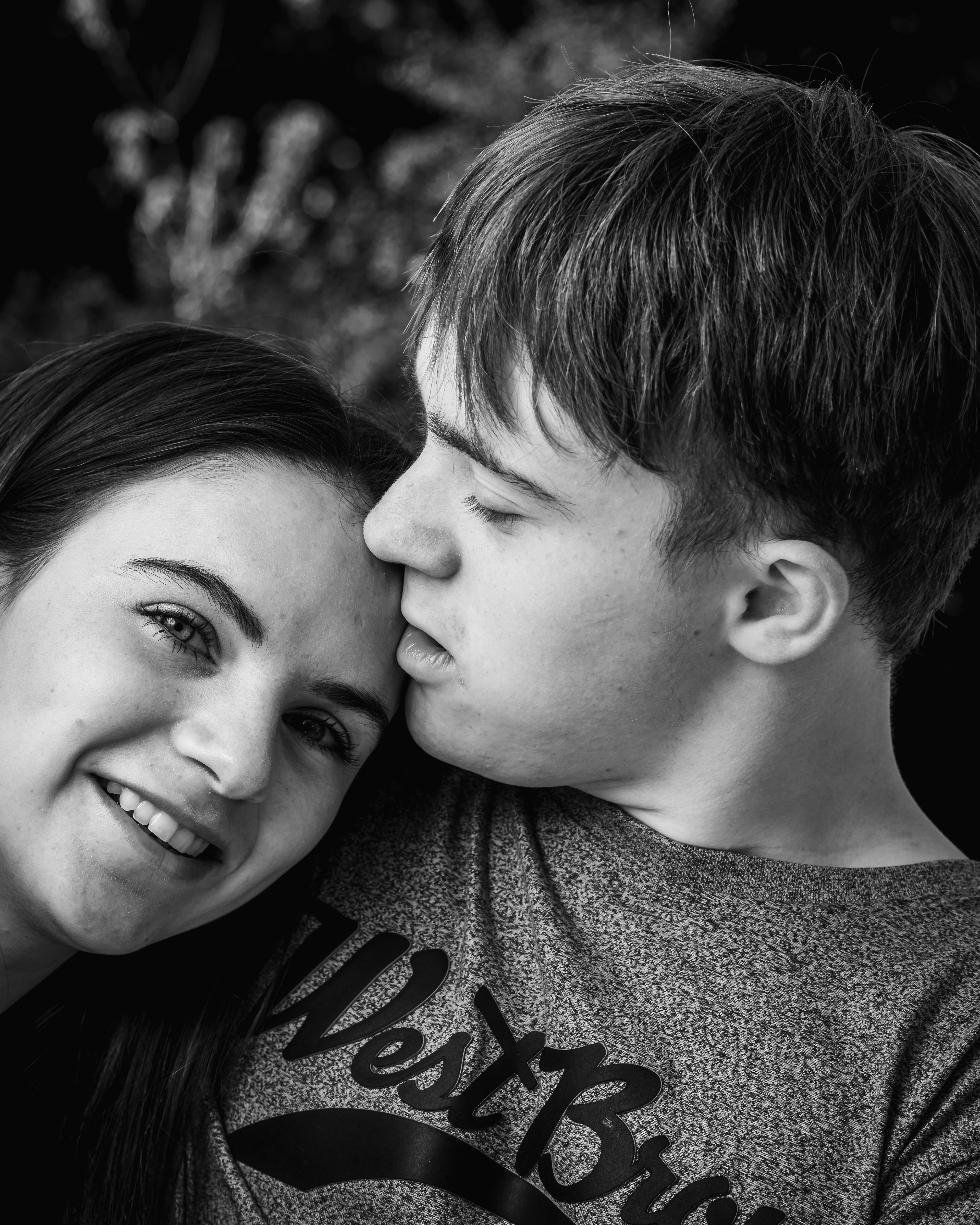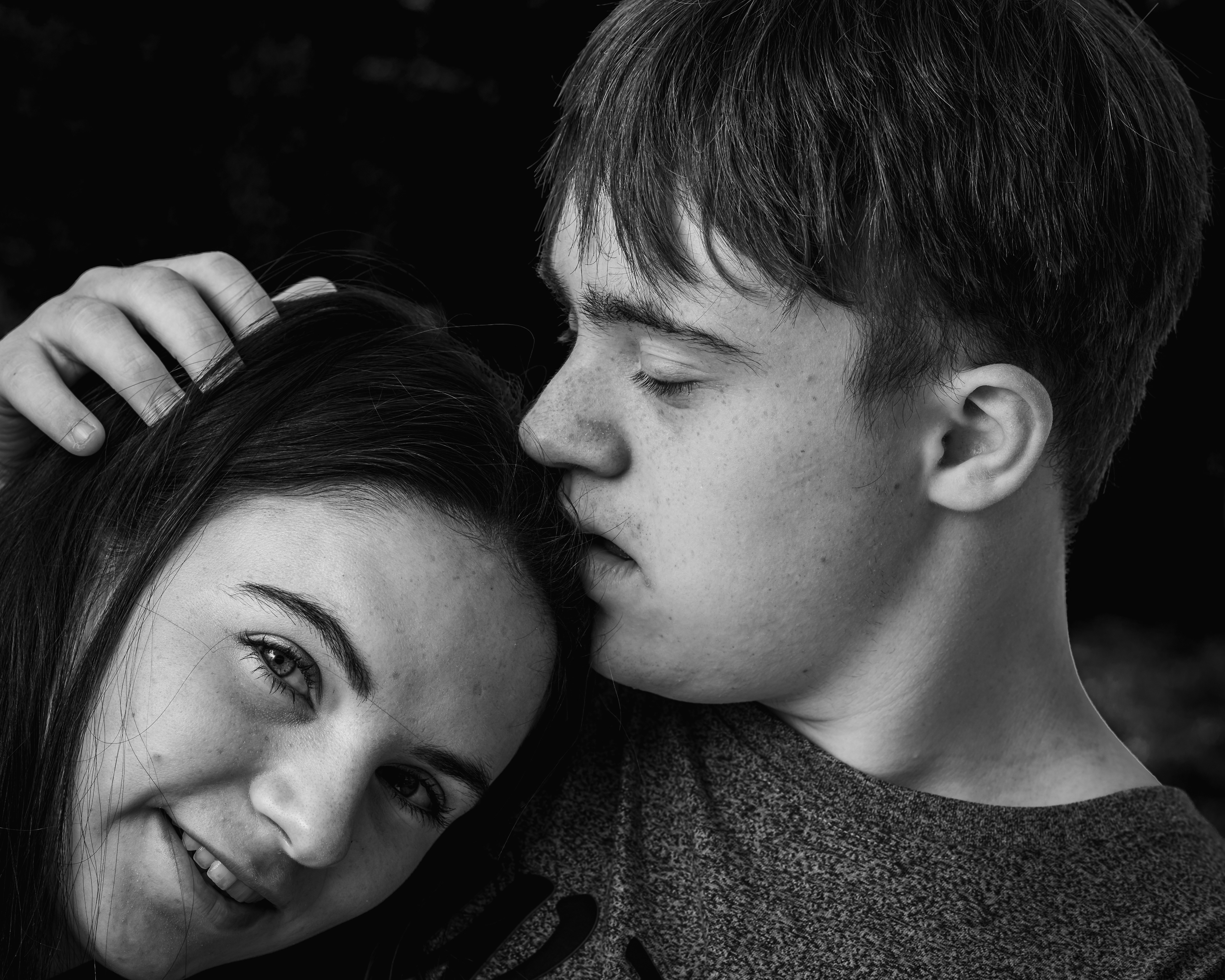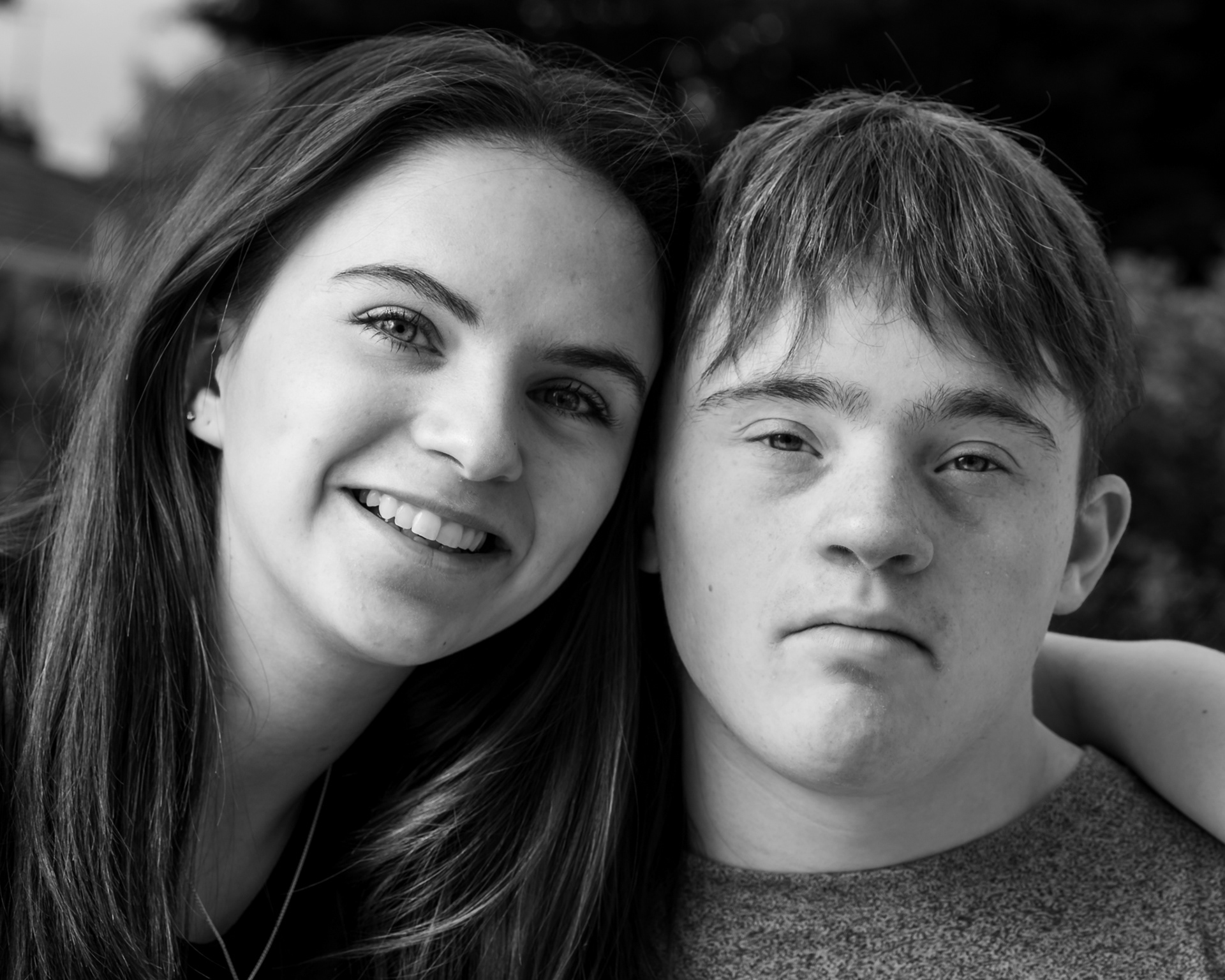 My name is Tom. My Sister is called Emily. I like going out with her on days out. I had a good time going to Conkers and Alton Towers. Emily makes me laugh. She is beautiful. She is kind to people. I Love her very much. She is The Best Sister In The World. She helps me doing things and I have got an amazing wonderful sister.
Nicola, Tom and Em's mum: When Tom was a day old and we were advised he may have Down syndrome, one of my greatest worries and fears was how would this 'impact' on our then 3 year old daughter Emily? I worried she'd be embarrassed by him, that they wouldn't have any sort of a relationship as brother sister, let alone friendship. What a waste of bloody time that was! They honestly could not have a better relationship - they genuinely enjoy each other's company and three years ago, after Emily had been critically ill on life support for a week, as she was brought out the induced coma and we asked her what she wanted... all she wanted was Tom!
Em says…. Tom & I always have a great time, everyday we laugh together. I couldn't be prouder of him and I'm so grateful to have a brother who is so kind, empathetic and loving. I can't wait to see him grow up and I'm sure he'll make some lucky woman a wonderful husband. Every morning before he goes to school, part of his self determined routine, after brushing his teeth, is to give me a morning hug - the best start to any day!
----------------------------------------------------------------------------------
Photography by